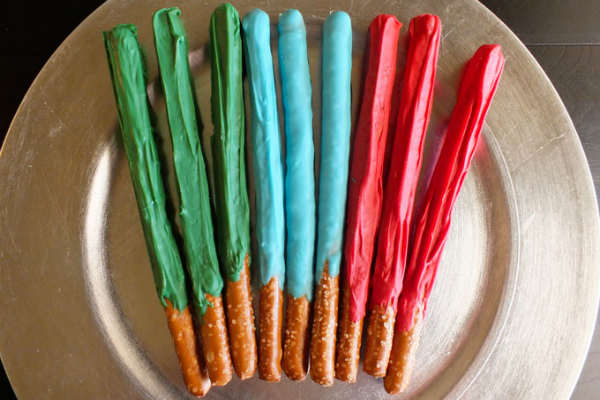 Star Wars Themed Party Treats!
Have a Star Wars birthday or other party to start preparing? If so, why not make themed treats to go along with this party?! My husband and I love to watch the Star Wars movies on the 4th of May, so we will definitely be making some of this fun ideas! What about you? Here are some options for your Star Wars themed party:
1. Light Saber Pretzel Sticks 
2. Princess Leia Cupcakes
3. Star Fighters 'n' Cheese
4. Star Fighters (sweet version)
5. Watermelon Death Star
6. Ewok Sushi Rolls
7. Darth Vader Truffles
8. Chewbacca Cookies
Do you have any unique Star Wars recipe ideas? If so, feel free to share in the comments below! For additional recipes, DIY projects, and crafts, visit our Thrift Momma Ramblings Website!
Thanks, Two Sisters Crafting, Paint Brushes & Popsicle's, See Mom Click, Brit Co., Gravity of Motion, Geek Native, Just Jen Recipes, and A Few Shortcuts for these recipe ideas!
Anything to Add? Leave a Comment!