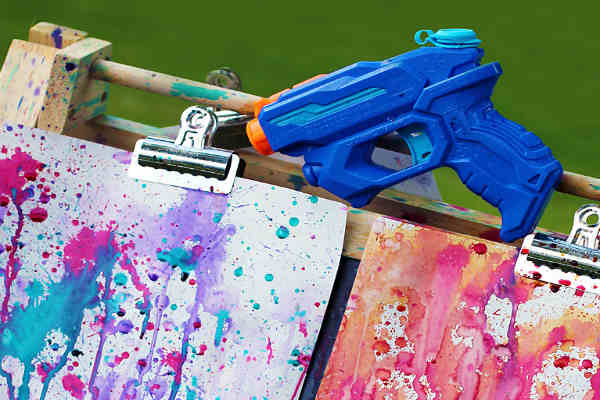 Squirt Gun Painting DIY! Perfect for Summer!
Looking for an inexpensive activity to do with your kids over the upcoming summer months? If so, you must try this squirt gun painting DIY idea! I haven't tried this with my kids, but it looks like so much fun. This looks like a neat activity to do with my husband too! You will need these four things:
Water Guns (you can find these at the Dollar store)
Washable Crayola Paint (to wash out of clothes)
Canvas or White Construction Paper
Easel
Do not have an easel? No problem! You can put the canvas on the grass, nail it to your tree, or make your own easel out of cardboard. What summer crafts are you looking forward to when it becomes warmer? Let us know in the comments below, because our readers would love to know!
For additional tips on making this a great experience, be sure to visit the Fireflies and Mud-pies Webpage!
Anything to Add? Leave a Comment!