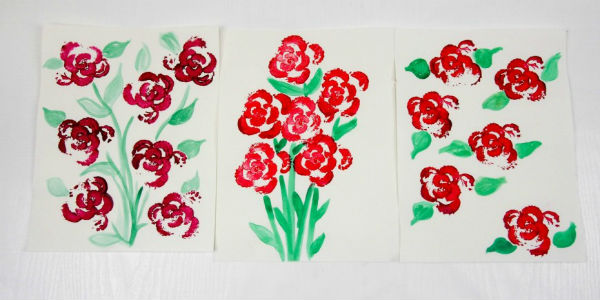 Printing Flowers With Celery Stalks! How Neat!
Have some celery that you have nothing to do with? If so, then why not paint with it?! No joke! You can make a fun flower painting DIY with celery stalks. Isn't that such a neat idea?! If you do not have celery at home, you can purchase this at your local grocery store for under $2, so no worries. You will need the following supplies:
Paint
Paper plate/plate for palate
Celery
Elastic band
Paper
For additional directions on making this painting, be sure to visit the Mum In the Mad House Webpage! We love to hear from the success of our readers, so be sure to leave your thoughts in the comments below. Let us know what crafts you've made lately!
Anything to Add? Leave a Comment!