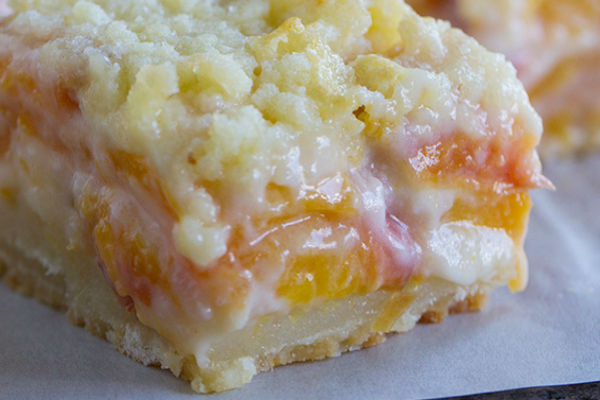 Peaches and Cream Bars Recipe!
Want to make a sweet treat this weekend? If so, then you need to try these yummy Peaches and Cream Bars! This may be my husband's favorite recipe of all time. They are delicious and I'll be making this recipe again and again. This is a great way to satisfy your peach cobbler craving with something new. Plan on making this as well? If so, you'll need to pick up the following ingredients:
Crust and Topping
3 cups all purpose flour
1½ cups sugar
¼ teaspoon salt
1½ cups (3 sticks) unsalted butter, chilled
Filling
4 large eggs
2 cups sugar
1 cup sour cream
¾ cup all purpose flour
pinch of salt
2 pounds peaches, pitted and sliced thin
How did your Peaches and Cream bars turn out? Let us know in the comments below. We love to hear from our readers. For more instructions on making this sweet recipe, be sure to visit the Taste And Tell Webpage.
Anything to Add? Leave a Comment!