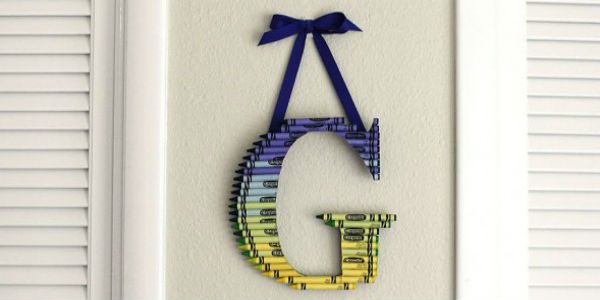 Ombre Crayon Letter DIY! Perfect for Your Teacher!
We found a fun craft for a teacher, your kids room, or a potential art room! You can take crayons and make a fun DIY  craft with them! Who knew?! Depending on your decor or child's gender, you can change the color around and make it more personal. I've actually seen this DIY project gifted at a baby shower and they absolutely loved it! Plan on making this? If so, you'll need the following:
Wood Letter
Crayons
Ribbon
Hot glue gun & glue
Razor knife
Cutting board
Have you made a similar craft before? If you enjoyed this DIY project, please share with others. For additional directions about the making of this craft, visit the Craft Cuts Webpage!
Anything to Add? Leave a Comment!