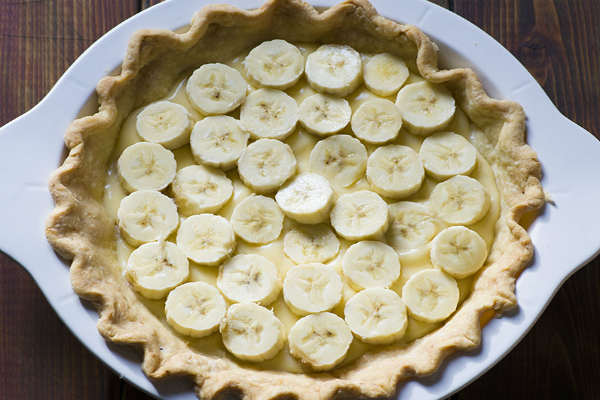 Old Fashioned Banana Cream Pie Recipe! So Yummy!
Do you like bananas in desserts? If so, be sure to try the Old Fashioned Banana Cream Pie! I personally have not yet tried this sweet treat, but it looks so delicious. I bet my family would love this as well. Want to make this dessert yourself? If so, here are the needed ingredients:
For the pie crust:
1¼ cups all-purpose flour
½ teaspoon salt
½ teaspoon sugar
1 sticks (1/2 cup) unsalted butter diced and chilled
2-4 tablespoons ice water
For the filling:
1 cup sugar
⅓ cup cornstarch
½ teaspoon salt
3 cups milk
4 egg yolks- beaten
3 tablespoons butter
1-1/2 teaspoons vanilla extract
2-3 bananas-sliced
For the topping:
1 ½ cups heavy whipping cream
3 tablespoons powdered sugar
1 banana-sliced
chocolate shavings-optional
For more directions on this recipe, be sure to visit the OMG Chocolate Desserts Webpage! Have you made this recipe or one similar before? If so, let us know what you thought in the comments below.
Anything to Add? Leave a Comment!