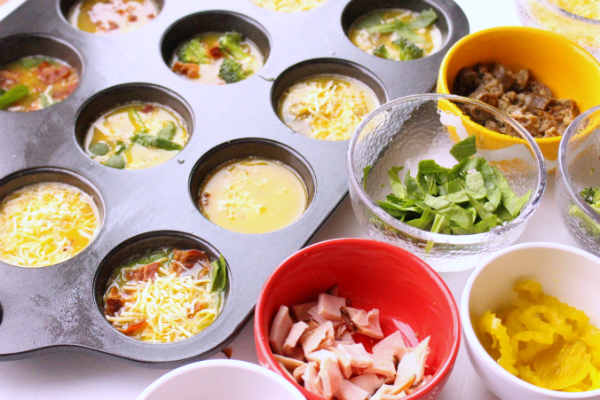 Mini Frittata Brunch Bar!
Want to make a mini frittata brunch bar? It is so easy and your family will love it! Just beat the needed eggs as your base, then you can add sausage, peppers, spinach, cheese, or whatever you like. So, if you have picky eaters, they can choose to make their own. It only takes 30 minutes and you'll taste little bites of brunch heaven. Here's the ingredients you will need:
10 eggs (or for a lighter version – 6 eggs and 4 egg whites)
1/2 teaspoon salt
1/4 teaspoon pepper (optional)
a variety of add-ins such as: diced bacon, sausage, broccoli, peppers, spinach, cheese, tomatoes, onions, etc…
non stick spray
For additional directions on how to make this tasty brunch, be sure to visit the Family Fresh Meals Webpage! Have you made a similar recipe? If so, what did your family think of this delicious meal? Let us know in the comments below.
Anything to Add? Leave a Comment!