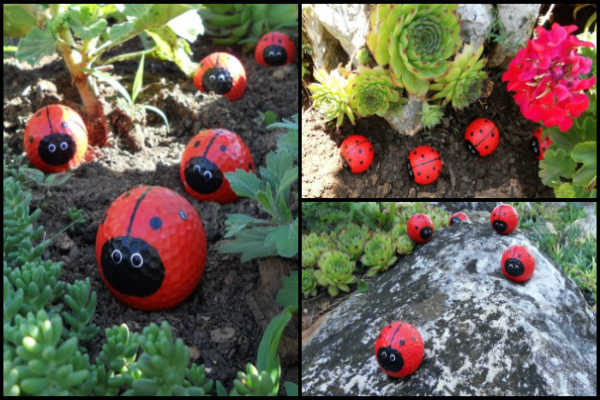 Make Your Own Ladybug Golf Balls!
Do you have a garden and want to decorate? If so, then you must try this ladybug golf ball DIY project! Golf balls can be pricey if purchasing them at your local Walmart or Target store. I'd suggest heading by your local thrift shop and picking up a whole bag for around $1-$2. I know that my kids would love to help me make these!
Want to make these yourself? If so, you will need:
Golf Balls
Sandpaper
Primer Spray Paint
Acrylic Paint (Red, Black, White)
Varnish
Paintbrush
How did your DIY project turn out? Have you done a similar craft before? Feel free to share your thoughts in the comments below. For additional directions on making this idea, be sure to visit the Crafts Ideas 2 Live 4 Webpage!
Anything to Add? Leave a Comment!