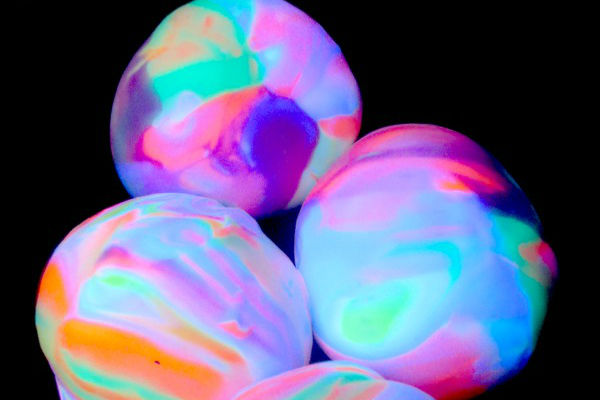 Make Your Own Glowing Bounce Ball! So Simple!
If you are like me, then your kids always ask to buy toys at the store! So, why not make an inexpensive toy that they will love? You can make your own glowing bounce ball! My kids will absolutely love this DIY project. Plus, the making of this craft is just as fun as playing with it. You'll need the following supplies:
1/2 Tsp of Borax
4 Tbsp of Corn Starch
4 Tbsp of warm water
1 Tbsp white glue
1 Tsp Fluorescent or Glow in the Dark Paint
Let us know how your DIY project turned out! For additional directions on how to make this craft, visit the Growing A Jeweled Rose Webpage.
Anything to Add? Leave a Comment!