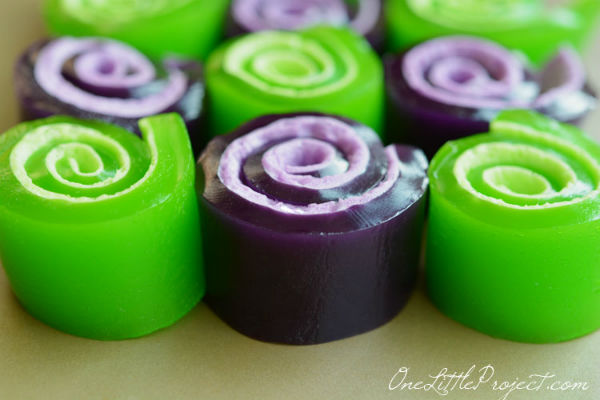 How to Make Jello Roll Ups!
My kids love to make jello! Plus, it is so cheap to purchase at the store! However, I wanted to make something more unique with jello and found this Jello Roll Up recipe! I had my kids try this a few weeks ago and they absolutely loved it. They may never want regular jello again. Want to make this recipe yourself? If so, you'll need the following:
1 small package of Jello
½ cup of boiling water
1 cup of small marshmallows
For additional directions on how to make this yummy treat, be sure to visit the One Little Project Webpage! Let us know how your recipe turned out and if you want to make it again. I know that we sure will!
Anything to Add? Leave a Comment!