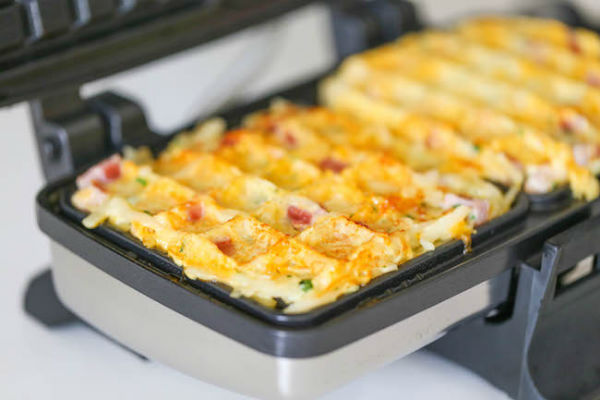 Ham And Cheese Hashbrown Waffles Recipe!  So Easy!
Does your family enjoy hashbrowns? If so, you can make Ham And Cheese Hashbrown Waffles! Just shred your potatoes or pick up frozen ones, get out your waffle iron, and add ham! Doesn't this sound absolutely delicious?! I plan on making this recipe with my own family, because it seems fast and yummy. If you plan on making this, you'll need the following:
2 tablespoons unsalted butter, melted
1 (20-ounce) package refrigerated hash brown potatoes
8 ounces black forest ham, diced
1 1/2 cups shredded cheddar cheese
3 large eggs, beaten
2 cloves garlic minced
2 tablespoons chopped fresh parsley leaves
1/2 teaspoon dried thyme
1/4 teaspoon smoked paprika
Kosher salt and freshly ground black pepper, to taste
Do you plan to make this recipe? If so, let us know what you thought about it! For additional directions on how to make this recipe, be sure to visit the Delicious Webpage here!
Anything to Add? Leave a Comment!