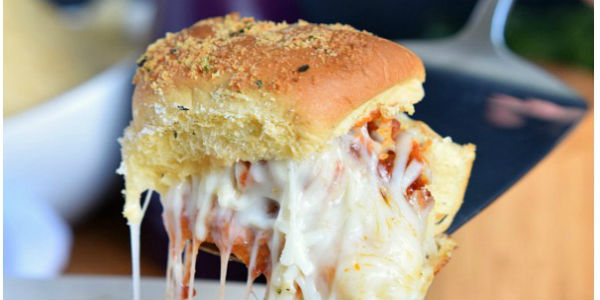 Easy Meatball Sliders Recipe!
My husband loves meatball sandwiches when we go out to eat! So, I thought I'd try to recreate a similar recipe from Pinterest that my kids would also enjoy! I found this Easy Meatball Slider dish and it was so yummy. I made this last week and my family is already asking for it again. Want to make this yourself? If so, you'll need to pick up the following ingredients:
15 Slider buns
15 Meatballs, cooked
2 c Ragu® Traditional Sauce
2 c Mozzarella cheese, shredded
3 Tbsp Parmesan cheese
1 Tbsp Italian seasoning
2 Tbsp Olive oil
Did your dish turn out the way you wanted? If so, what did you think of it? Let us know in the comments below. We love to hear from you! For more directions on assembling these sliders, be sure to visit the Home Made Interest Webpage!
Anything to Add? Leave a Comment!