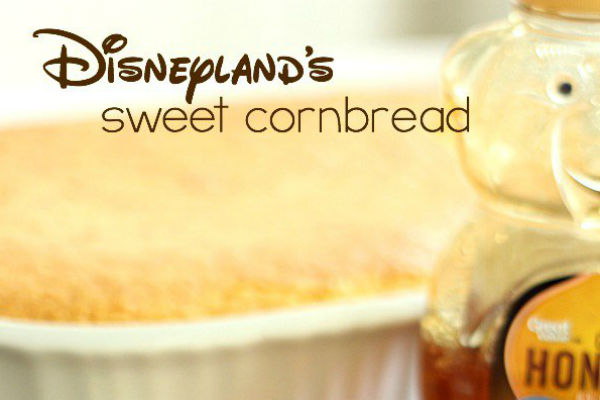 Disneyland's Sweet Cornbread Recipe!
Have you had Disneyland's Sweet Cornbread before? If so, you'll have to try this delicious looking recipe! I have not personally tried it before, however, I love cornbread and the recipe is from Disneyland! So, it must be good. If you'd like to make this recipe as well, you will need:
1 (15.25 oz) yellow cake mix
2 (8.5 oz each) Jiffy corn muffin mixes
Ingredients called for on the back of the cake mix (eggs, oil, water)
Ingredients called for on the back of the corn muffin mixes (eggs, milk)
For additional directions on making this treat at home, be sure to visit the Six Sister's Stuff Webpage! Let us know which of our DIY/recipes you've tried to recreate, because we love to hear from our readers.
Anything to Add? Leave a Comment!