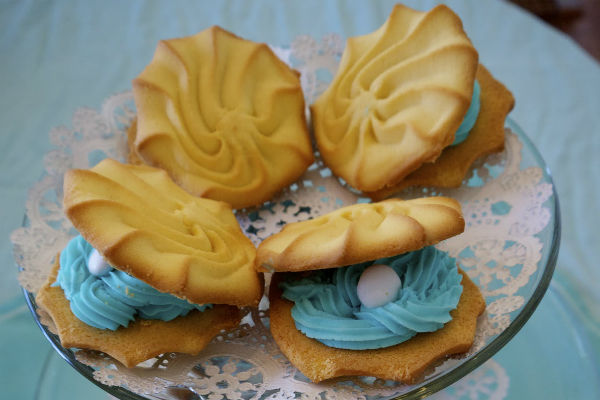 Disney Themed Recipes for Family or Date Night!
Planing a fun date night? Or would you and your kids enjoy having a Disney themed recipe night? If so, be sure to check out some of these ideas below, because they are genius! My family loves Disney movies, the parks, and all memorabilia, so we will be making some of these recipes soon.
1. Tangled: Skillet Apple Pie
2. Sleeping Beauty: Aurora's Blue & Pink Cupcakes
3. The Princess Diaries: M&M Chocolate Chip Cookie Cake
4. Monsters Inc: Banana Sushi
5. Beauty & The Beast: Enchanted Rose Tart
6. Cinderella: 3-Ingredient Pumpkin Pie Cookies
7. Enchanted: Heart Shaped Pepperoni Pizza
8. Lady & The Trap: Spaghetti & Mozzarella-Stuffed Meatballs
9. The Parent Trap: Oreo & Peanut Butter Brownie
10. Princess and the Frog: Beignets
11. The Little Mermaid: Ariel's Oyster Cookies
12. Descendants: Heart Shaped Dried Strawberries
13. Aladdin: Magic Carpet Flatbread Pizza
14. Ratatouille: Ratatouille with Poached Eggs
Did you enjoy these ideas? Have you done a similar themed night like this? If so, how did it go?! For directions on how to make these specific recipes, be sure to click on the links above.
Thanks to, So Hows It Taste, Disney Family, Little Spice Jar, Parents, Savory Nothings, How Sweet It Is, Baker By Nature, Deliciously Yum, Bombshell Bling, PennyWise and Cooking Classy for these recipes! 
Anything to Add? Leave a Comment!