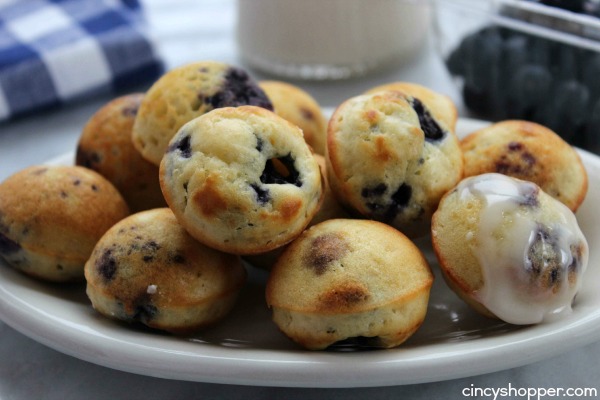 Blueberry Pancake Bites Recipe!
Do you enjoy pancakes? If so, you must try these blueberry pancake bites recipe! I've recently tried these and they are delicious. Plus, I love that they are in bites, so I do not over-eat. I've also frozen these bites too eat later and it worked! If you'd like to make these yourself, you'll need these ingredients:
1 cup Flour
1 tsp Baking Powder
2 tsp Sugar
1 beaten Egg
1/2 tsp Vanilla
1/2 cup Milk
2 tbsp melted Butter
40 (1/2 cup) Blueberries
You can buy the needed pan here, so do not miss out. Let us know how your recipe turned out. For additional directions on how to make this breakfast treat, head to the Cincy Shopper Webpage!
Anything to Add? Leave a Comment!