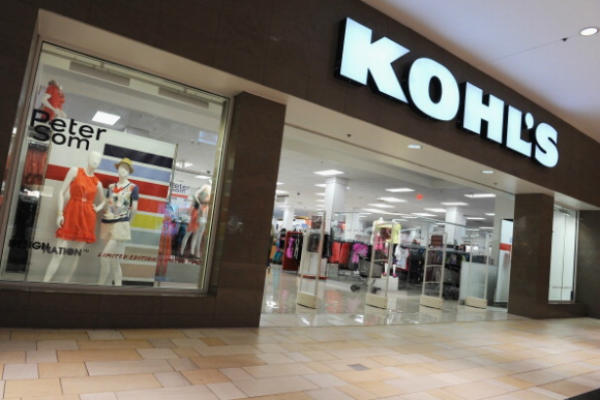 List of Confirmed Kohl's Stores Closing!
A few weeks ago, we posted that some Kohl's stores would be closing in the upcoming months, starting in June. You can read that article here. Well, now we have a list of stores that will be shutting their doors. Here are a few of the confirmed chains:
Arcadia, CA – 7279 N. Rosemead Blvd., San Gabriel, CA
Cypress, CA – 10201 Valley View St., Cypress, CA
Ladera Ranch, CA – 27426 Antonio Parkway, Ladera Ranch, CA
Mira Mesa, CA – 8140 Mira Mesa Blvd., San Diego, CA
Rancho Cordova, CA – 11051 Olson Drive, Rancho Cordova, CA
Santa Ana, CA – 1351 W. 17th St., Santa Ana, CA
San Jose East, CA – 2323 McKee Road, San Jose, CA
Upland South, CA – 233 S. Mountain Ave., Upland, CA
West Hills, CA – 6651 N. Fallbrook Ave., West Hills, CA
Hialeah, FL – 700 W. 49th St., Hialeah, FL
Tallahassee, FL – 6785 Thomasville Road, Tallahassee, FL
Holcomb Bridge, GA – 2342 Holcomb Bridge Road, Roswell, GA
Lithonia, GA – 2929 Turner Hill Road, Lithonia, GA
Northlake Mall, GA – 4820 Briarcliff Road, Atlanta, GA
Saint Charles, IL – 3840 E. Main St., Saint Charles, IL
Pineville, NC – 9579 S. Blvd., Charlotte, NC
Princeton, NJ – 200 Nassau Park Blvd., Princeton, NJ
Brown Deer, WI – 9060 N. Green Bay Road, Brown Deer, WI
How does this affect you if your store closes? Do you shop at your local Kohl's? We are not aware if more stores will close in the next few months. We will provide additional information as we receive it. Let us know any additional news/info you know about this change or other stores that are closing their doors.
Anything to Add? Leave a Comment!