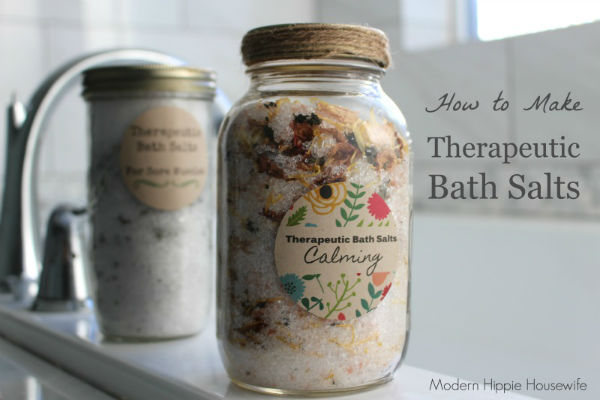 How to Make Therapeutic Bath Salts!
Do you ever have the flu, feel anxious, or want to relax after a stressful day? I know that I've felt all of these emotions this year alone! One way to help is by using therapeutic bath salts, but they can be so expensive at the store! So, why not make your own? Here is the basic recipe that you'll need to make this DIY:
3 cups Epsom Salts
1/2 cup Dead Sea and/or pink Himalayan
1/2 cup herbs and flowers (added mostly for aesthetic purposes)
20 drops of organic, therapeutic grade essential oils
Depending on your mood or health, you can use different therapeutic grade essential oils. Here are some examples of the oils that accompany how we feel day to day:
Calming & Hormone Balancing
Lavender
Neroli
Rose Geranium
Sage
Sandalwood
Vetiver
Ylang Ylang
Cedarwood
Roman Chamomile
Champa
Clary Sage
Frankincense
Geranium
Patchouli
Cold & Flu
Peppermint
Pine
Tea Tree
Spruce
White Thyme
Aniseed
German Chamomile
Eucalyptus
Fir Needle
Frankincense
Lavender
Myrtle
Sore Muscle & Pain Relief
Rosemary
Yarrow
Aniseed
Black Pepper
Cajeput
Camphor
Cinnamon
Clove Bud
Frankincense
Ginger
Peppermint
Good for anxiety and depression
Bergamot
Black Pepper
Cinnamon
Coriander
Grapefruit
Lemongrass
Lemon
Neroli
Nutmeg
Sweet Orange
Peppermint
For directions on how to make these salts for your home or additional oils that can be purchased, be sure to visit the Modern Hippie Housewife Webpage! Be sure to visit our Thrifty Momma Ramblings website for additional DIY projects that can be made for cheap with your family!
Anything to Add? Leave a Comment!