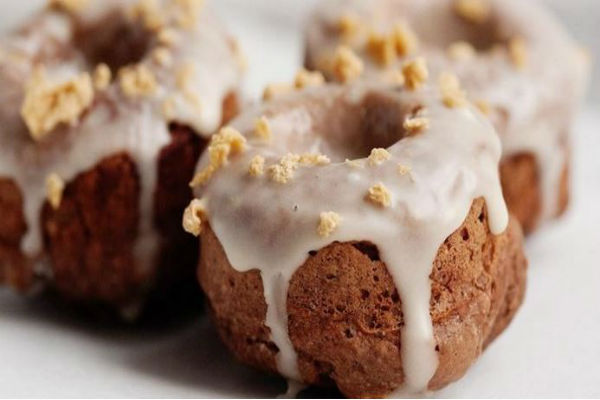 Baked Chocolate Doughnuts with Maple Glaze Recipe!
In the mood for something sweet, but do not know what to make?! This morning, you could make a delicious doughnut recipe and it is easy! Just visit the Betty Crocker webpage and make the Baked Chocolate Doughnuts with Maple Glaze recipe! My family has made this recipe and my kids loved it! You'll need the following ingredients:
Doughnuts
2 cups Original Bisquick mix
3 tablespoons unsweetened baking cocoa
3 tablespoons granulated sugar
2/3 cup milk
1 egg
1 teaspoon vanilla
Glaze
1/2 cup powdered sugar
1 tablespoon real maple or maple-flavored syrup
2 tablespoons maple flakes, if desired
How did your recipe turn out? Let us know if you liked it! For additional information on how to make this recipe, click here!
Anything to Add? Leave a Comment!