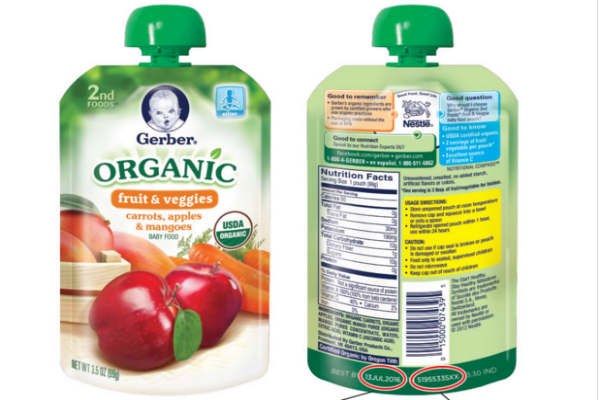 Attention! Gerber Organic 2nd Foods Pouches Recall!
Calling all of our readers. Have you recently purchase Gerber Organic 2nd Foods Pouches with the best by date of July 2016? If so, there has been a recall on the following 3.5 oz varieties: "Pears, Carrots & Peas" and "Carrots, Apples and Mangoes". Apparently there has been is packaging defect that may result in product spoilage.
You may contact the Gerber Parents Resource Center at any time at 1-800-706-0556 for a replacement coupon. For additional details on this recall and other contact information, click here! Did this recall affect you or your family? If so, let us know!
Anything to Add? Leave a Comment!