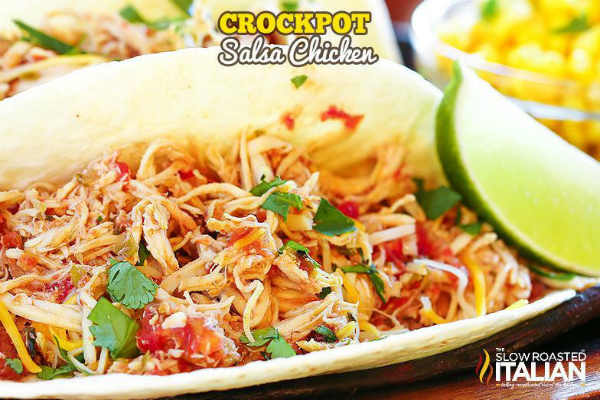 2-Ingredient Crockpot Salsa Chicken Recipe!
Don't have a lot of ingredients at home, but still want to make something delicious for dinner? If so, check out this 2-ingredient Crock-pot Salsa Chicken recipe! I've made this recipe over 50 times, because it is great to make when you do not want to run to the grocery store. Plus, my kids love it! You'll need the following ingredients:
2 pounds boneless skinless chicken breasts
15-16 ounces your favorite salsa
Tortillas (if you want to make fajitas)
How did this recipe turn out for you and your family! Let us know, we love to hear from our readers. For additional directions on how to make this yummy recipe, click here!
Anything to Add? Leave a Comment!