DelSol Family Prize Pack Giveaway
May 27 – June 1, 2014
Open to US/ CAN
Bringing You Moments To Celebrate
Sponsored by DelSol
Organized by Celebrate Woman Today
Summer is almost here and that means time to show off those pretty colored toes while wearing your sandals! I live in sandals here in the deep south so I always make sure to have my toe nails painted as it is nice to see them looking all colored and it is also fun to try new colors like blue, green, and even orange!

Utilizing the Proprietary Technology of Spectrachrome® color-changing crystals, the company has created an amazing line of clothes, nail polish and fashion accessories for children and grown-ups alike. Not-toxic for its users, DelSol products bring an element of surprise when used first time. The colors on shirts, nail polish, shoes and accessories change instantaneously, once a person walks out into the sun. Kids especially love this color transformation on their shirts and nails!
Would you like to add some element of fun from DelSol?
Here's the winner's package:
3 DelSol Nail Polishes of Choice
1 Women's Shirt of choice
1 Men's Shirt of choice
1 Kid's Shirt of choice
Happy Summer and include DelSol into your planning, too. Would you keep this for yourself or do you plan to share with others like maybe your daughters or nieces? I know my niece is always taking my nail polish so I can never have enough of my own!

Prize – DelSol Family Prize Pack

Complete the tasks below to earn entries into this giveaway.
Refer your friends using your Unique Link inside Rafflecopter to earn even more entries to win.
Ends at 11:59pm EDT on June 1, 2014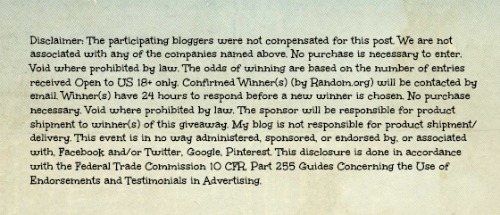 Anything to Add? Leave a Comment!