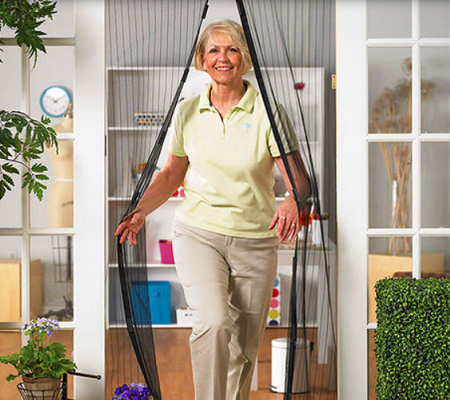 You can get a Magnet Mesh Hands-Free Screen Door Just $10 plus shipping!
Look under Shop National Deals.
Perfect for pets, grocery day, or parties that have you ducking in and out of your home carrying trays of food, this hands-free screen door instantly closes behind you using 20 powerful magnets, letting fresh air in while keeping bugs out!
This is a $29 value!
• Includes two mesh panels measuring 86″ L x 19.5″ W each; easy install requires no tools to fit single doors, sliding doors, RVs, and more
• During colder months, you can fold it up for easy storage
Anything to Add? Leave a Comment!