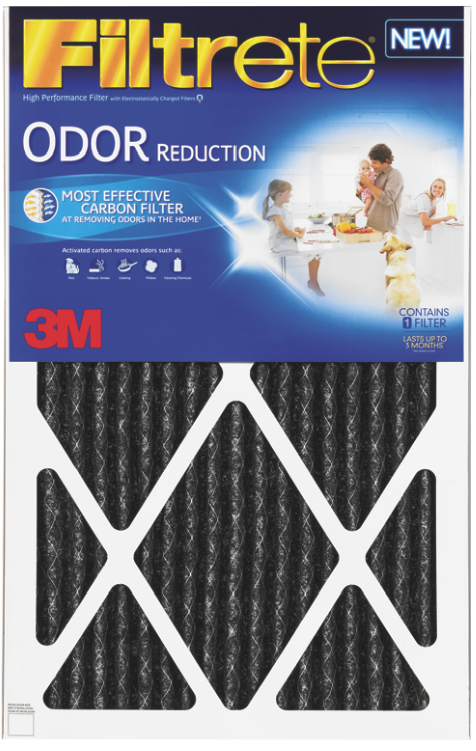 Disclaimer: I am part of the Mom It Forward blogger network. Mom It Forward and Filtrete Filters by 3M partnered in support of this campaign. Filtrete Filters by 3M sent me a year supply of filters for participation in this campaign. However, all thoughts and opinions are my own.
I don't think about the type of air filters that go into my air conditioner though I should be more concerned. We just don't think about the allergens, dust, and bacteria floating around in the air so it makes sense to use a good quality air filter to help trap more of them. Who doesn't want cleaner air to breathe which is why I was excited to review the Filtrete Filters by 3M!
I love to cook and of course burn candles. The problem is the odors in the house aren't always filtered properly through the air conditioner. So I have to say I do love the 3M Odor Reduction Filter as it combines activated carbon electrostatically charged fibers. Say what?! Basically it helps to reduce the odors in your home from cooking, cleaners like bathroom sprays, burning candles, pets, tobacco smoke and such. I love that it helps to remove these odors and other particles in the air but not returning it back through the vents. So cleaner air for me and my family!
Ladies it's so easy to use. Just pop open the vent where your filters are and put in a new one. No more waiting on the hubby to replace it for you. It gets better as you only need to replace these filters every 3 months! I put a reminder on my cell phone so I don't forget when it's time to change it out. Don't have a smartphone then write it on a calendar in your house. This also saves more money since you aren't changing them as often.
These filters are also great as your air conditioner won't have to work so hard to remove odors and particles from the air which improves air quality throughout your home. As a mom this is very important to me and the health of my family. You can find these filters at most retailers such as Walmart, Target, Lowe's and Home Depot. If you want to learn more about these great filters then visit Filtrete Filters by 3M Website and also find a local store near you. You can also follow them on 3M Twitter Account and on their 3M Facebook Page. If you go their Facebook page then make sure you sign up for their newsletter to get coupons, tips and tools for a healthier home right your inbox. I love saving money!
Do you currently use 3M Filtrete Filters? Leave me a comment and let me know why you do or if you don't. I would love to hear from you.
Anything to Add? Leave a Comment!