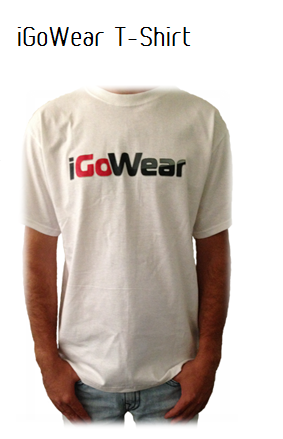 Hurry and request this FREE iGoWear T-Shirt click the FREE T-Shirt Promotion!
Just click on the Free T-Shirt button at the bottom of the page and you do have to like them on Facebook.
Español: Solicite una Camisa IGoWear muestra GRATIS
"We are marketing our brand by giving away a free T-Shirt. Fill out the form under the free T-Shirt tab in order to receive the offer. You will be a proud new owner of a size large iGoWear logo T-Shirt. All we ask in return is that you wear it proudly and tell everyone about our brand. This offer is only available to the United States Residents, one promotion T-Shirt per household."
Anything to Add? Leave a Comment!