This post brought to you by Dollar General. All opinions are 100% mine.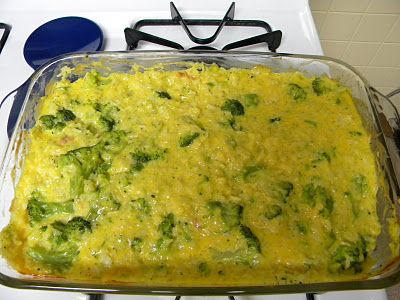 I love the holidays by spending time with family and also cooking favorite dishes my family enjoys. This year I decided to buy the ingredients I needed at Dollar General to save me time since it's a mile from my house but also money! I saved almost $4 by purchasing them at Dollar General. The only item I did not find was the frozen broccoli.
Broccoli Rice Casserole
What you need:
2 cans of Cream of Chicken soup
1 cup of uncooked white rice (2 cups cooked)
1/2 bag of frozen broccoli (I use a whole small bag)
1 loaf of Velveeta cheese (smaller size works but it depends on how cheesy you would like)
Prep time: about 25 minutes but I save time by heating the oven while the broccoli is cooking in the microwave, and cubing the cheese while it's cooking. Also while the rice is almost done then I start working on it so that also saves time.
Heat oven to 350 degrees and use at least a 9×13 inch glass dish. A glass dish works best for this recipe. The casserole is easy to prepare. Cook 1 cup of white rice which will yield 2 cups once cooked.
Then put enough water in a glass dish to cover the bottom, and the soup and mix together. Then add the bag of broccoli. Then cook it in the microwave for 4-5 minutes, and take out to stir. Put back for another 4-5 minutes.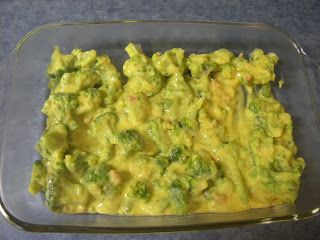 Next you will cube the cheese and add in the cooked rice. Just mix in as much as you want. It depends on how cheesy you want it and no wrong or right. Just mix it in all very well. Then smooth out the top. Make sure to heat the oven to 350 degrees. I like to cook mine for at least 15 minutes but it take 20-25 minutes depending on the size you make.
The final product is what you see in the very first picture! My family really can't get enough of this dish during the holidays. I would say total time is about 45-50 minutes which isn't bad as I do other things while getting the items prepped like cooking the rice and then cubing the cheese.
Check out Dollar General easy meals as they have lots of great and easy recipes you can browse and prepare for your next Holiday meal. You should also follow Dollar General's Facebook page as I do and love the updates they post!
Anything to Add? Leave a Comment!