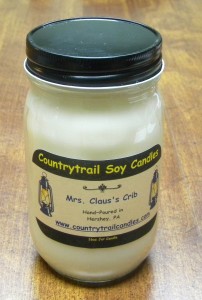 I was so excited when I was asked to review Countrytrail Soy Candles – Simple Yet Elegant.
Karen is a mom running her candle business with the help of her family. I was extremely impressed with how well packed my candle was along with some extra goodies and a set of candle instructions. All of her candles are hand-poured and dye-free soy candles.  I really like the look of the candle which is in a nice glass jar with a country look.
I received Mrs. Claus's Crib which is a combination of gingerbread cookies and spiced cakes with Cinnamon. It smells as good as it sounds. This candle is perfect for the Christmas Holidays. It will smell like I have been baking all day. I have reviewed several soy candles over the last few months. This candle is just a candle with nothing hidden inside except a delightful aroma that is a treat for your nose!
The scent filled my whole house and the candle was in the kitchen. I have yet to burn a soy candle that could fill my entire house with an aroma like Countrytrail Candles did. My husband walked into the house and wanted to know how I was baking since our oven is out. Then he saw the candle and laughed. He really thought I had something baking.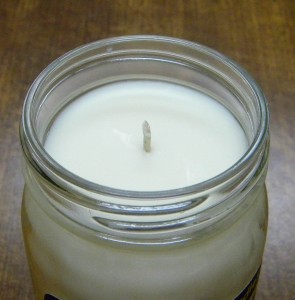 I also received three samples: Craig's Sugar Cookie, Campfire, and Pumpkin Pie. I am saving the Pumpkin Pie for Thanksgiving. My husband is excited to burn the Campfire especially when the weather gets colder. He wants to feel like we have a fireplace in our living room. The candle is the next best thing to an actual fireplace with less mess. Karen also sent me Soy Melts called Smodor Eliminator which is a scent to help eliminate odors from your house and has Orange and Cinnamon essential oils. I plan to burn one this weekend after we clean the house.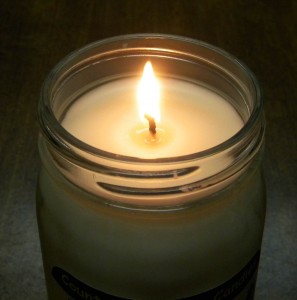 What I really liked were the wonderful instructions on how to take care of my candle. Some people complain about soot after blowing out a candle. This is a big mistake, and she sent me a wick dipper to put it out. You just take the curved end and pull down the wick into the melted wax which extinguishes the flame and no soot! I was amazed at how simple it was and no soot to ruin the amazing aroma of the candle. She has more great candles tips so you can check them out here!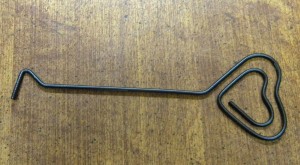 Countrytrail Soy Candles also has more than just candles! You can also find room spray, ceramic candle warmers, and soy melts! Even better are her amazing and very affordable prices! She has an 8 oz size for only $8.50 and the 16 oz is only $13.50!!!
I am so impressed with the quality of these candles that I am going to buy a few for Christmas presents. My mother-in-law is a HUGE candle addict, I know for a fact she is going to love this candle. I am also going to buy her a Mrs. Claus's Crib as it's a family name. 😉
Countrytrail also offers fundraising options and wholesale accounts!
Karen has generously provided a coupon code for my readers that will give you 10% off your entire order! Use Countrytrail at checkout to receive the discount!
Disclosure: I received a free candle and melts to review. I received no monetary compensation or asked to leave positive feedback. All my opinions are 100% mine and mine alone.
Anything to Add? Leave a Comment!