This post brought to you by Wonder bread. All opinions are 100% mine.
I am always trying to find creative ways to make my son's lunchbox more fun. I like to make fun shapes or combine ingredients to make his sandwiches more interesting to eat. I also let him put together combinations like chips on a sandwich. This is a creation he wanted to make one morning and is now a favorite.
Wonder bread has a Smartwhite for Kids Bread that I like to use as it doesn't contain high fructose corn syrup which is important to me, and it contains the fiber of whole wheat at only 50 calories per slice. More important is that my son loves this bread!
Here is the recipe for his favorite sandwich to bring to school. It's a peanut banana with raisins sandwich. The raisins remind him of ants which he finds funny when biting into it. I used Wonder Bread, peanut butter, raisins, and cut up a banana.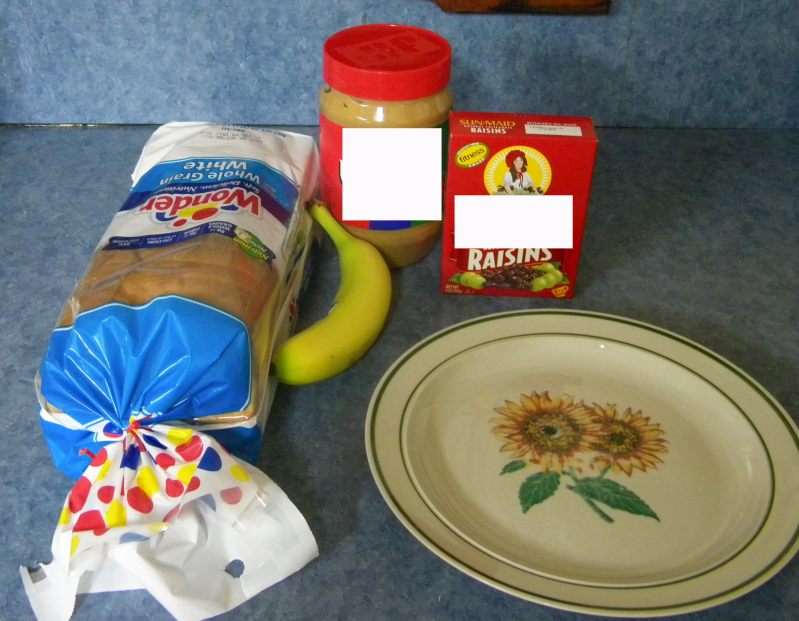 Then I spread the peanut butter onto the bread.
I cut up half of the banana and arrange onto one slice of bread. Next I add some raisins on top of the banana slices and the bread slice.
Finally I put the other slice on top and cut diagonally. This is where you could be more creative with cutting the slices into different shapes. Viola! Your kids have a fun sandwich they will want to gobble up.
Are you looking for more fun and creative sandwich ideas? Then you need to check out the The Sandwich Wonder-izer to see more great idea combinations. You can also see the nutritional contect of each sandwich combination, and share it via your social networks. You can also "Like" Wonder Bread on Facebook for more information and reader creations. Enjoy and make those lunchboxes more fun!
Anything to Add? Leave a Comment!