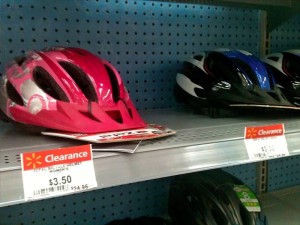 Walmart Clearance!!!
My Walmart store is having an amazing clearance sale on toys, clothes, and so much more! I took the following pictures to share with you guys and you might want to check your store. First the toys. I found many stores marked 80% off! Tech Deck sets were marked $4 and the carrying case marked $2. There were more toys that I don't have a clue what they are but were $2! The women and adult bike helmets were marked down to $3.xx from $25!!! I am tempted to buy another helmet for a backup at that price!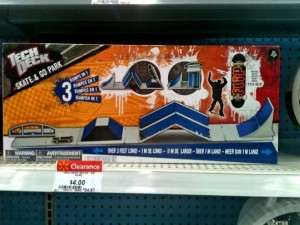 I found lots of clothing for my son and paid $21.xx with tax or all of it! Long sleeve shirts and sweat shirts were marked a $1 each! I bought him 8 tops and sweats. I found jeans for $5 each down from $18! I bought him 2 pairs of jeans. So all of the sizes were 14 and 14/16 and now he is set for this coming winter. I love shopping end of season sales that are really out of season.
Anything to Add? Leave a Comment!