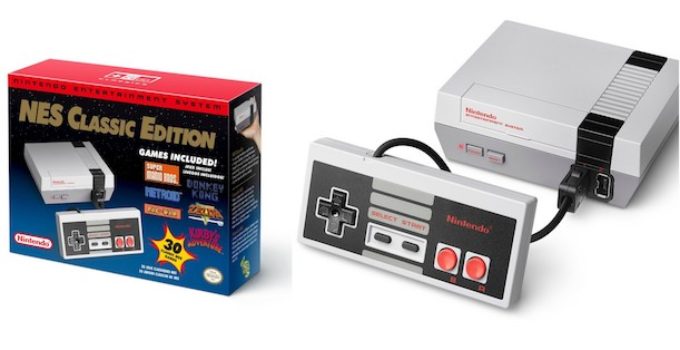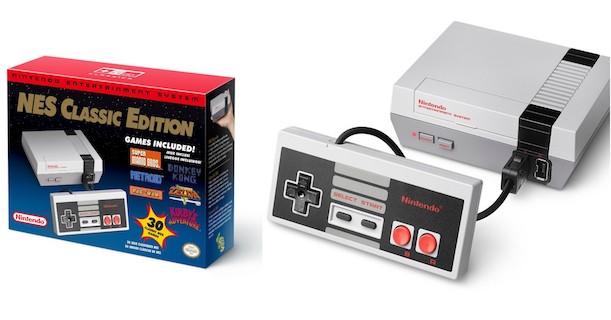 Check out this deal on Walmart at 5PM!  Every day this week, The Brand New Nintendo NES Classic Edition System will be on sale for $59.99 at 5PM ET Today! These are sold out almost everywhere else! If you want one of these, grab this when it goes live!
NOTE that if you click the link before 5PM ET, the price will come up as $385.00 and will show out of stock. The price will change at 5PM ET!
It comes pre-installed with tons of classic games, including Super Mario Bros., Donkey Kong, The Legend of Zelda, PAC-MAN, Dr. Mario, Mega Man, Final Fantasy, and dozens more! Don't miss it! I'll remind you when closer to 5!
 Nintendo Entertainment System: NES Classic Edition has the original look and feel, only smaller, sleeker, and pre-loaded with 30 games

Includes a standard HDMI cable

Comes with one old-school, grey-colored NES Classic Controller and an AC adapter

Also compatible with Classic Controller and Classic Controller Pro. Additional NES Classic Controllers will be sold separately