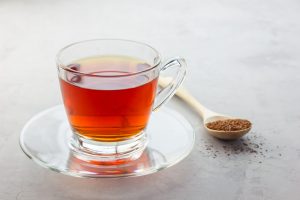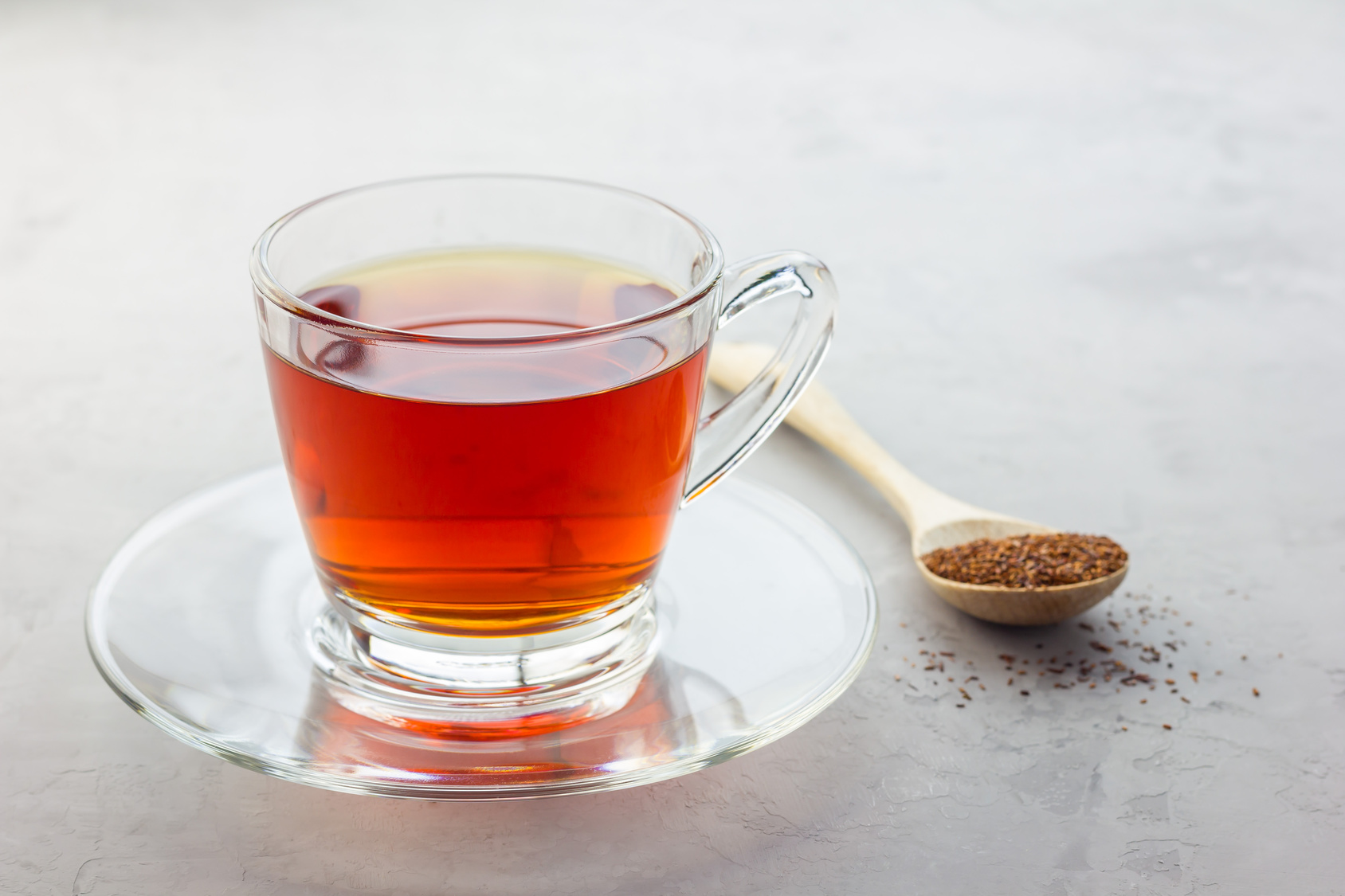 Mmm, rooibos!
You may be pouring yourself a mug of rooibos tea as we speak. Perhaps you're looking for a new tea to add to your collection that has amazing benefits.
When it comes to teas, there are some incredible rooibos tea benefits that make this earthy, delicious tea one of the healthiest on the market.
Check out the list of benefits below, and then cozy up to some rooibos!
5 Incredible Rooibos Tea Benefits for Ultimate Health
1. Antioxidant power
Rooibos tea really is the best tea in the world. Why? It supports your immune system with a host of antioxidants every time you take a sip.
Certain antioxidants protect your body against free radicals, which have been identified as the sources of a lot of terminal illnesses like cancer. They can assist in fighting more common sicknesses like colds and cases of the flu.
Rooibos tea has more antioxidants than green tea, believe it or not.
2. Anti-inflammatory qualities
When it comes to rooibos tea benefits, this is one of the most useful.
Inflammation is the root of a lot of pain and can lead to disease and chronic discomfort.
If you'd rather not reach for some Tylenol or Advil to reduce common inflammation, then choose a mug of rooibos tea. The compounds in rooibos tea can cut inflammation and promote healthy antibody production.
3. Promotes a healthy heart and circulation
Having a healthy heart is critical to so many things, particularly if you are a significantly active individual.
Drinking rooibos tea can lower your blood pressure and reduce the likelihood of heart disease. It also has been said to improve the body's circulation.
Improved circulation and lower blood pressure can promote healthy sleep cycles, effective exercise routines, and a stronger heart overall. Rooibos tea may also assist in helping you lose weight more effectively.
4. Strengthens the skeletal system
Your bones need attention just as much as your heart does! Did you know that rooibos tea actually supports your skeletal system?
Rooibos is packed full of minerals that are essential for bone health and growth. These include magnesium and manganese, minerals that may be hard to obtain in certain diets.
This benefit is especially critical for women approaching or undergoing menopause and those who are at risk for osteoporosis.
5. Leads to healthier skin
We all want beautiful skin. Drinking tea may be your easy answer to clear and healthy skin.
Alpha hydroxy acid is a compound used in many anti-aging creams. It is found naturally in rooibos tea.
Regular consumption of rooibos tea may prove more effective than consistent application of artificial creams when it comes to improving skin.
The Amazing Powers of Rooibos
Rooibos tea benefits are the kind that keep on giving.
When you drink rooibos tea consistently, you are giving extra love to your heart, bones, and skin. You'll also reduce your risk of heart and chronic disease, ease inflammation, and boost your immune system.
When paired with a healthy diet and active lifestyle, drinking rooibos tea can drastically improve your odds of living a full and disease-free life.
What are you waiting for? Stock up on some rooibos tea today and start noticing the benefits that come your way.