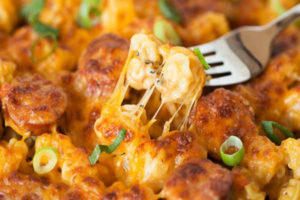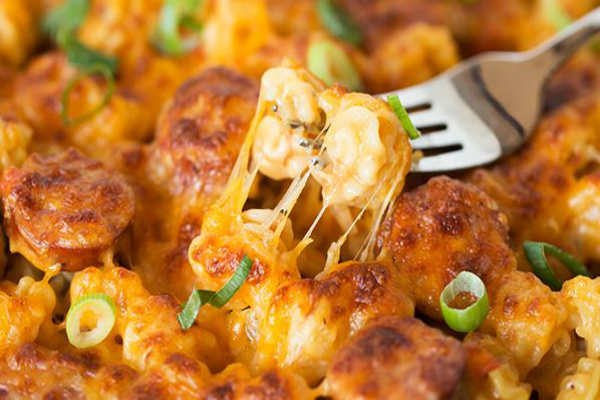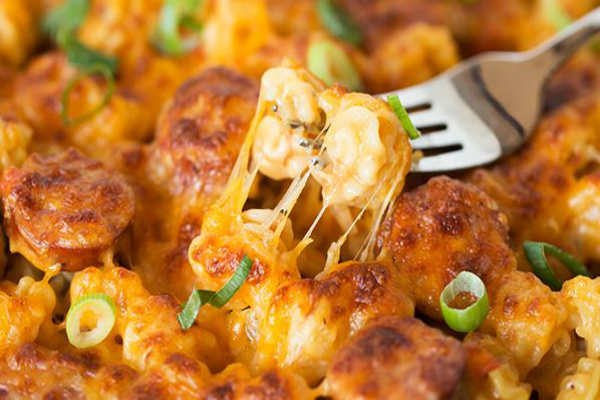 Spicy Sausage Pasta Recipe!
In the mood for some delicious pasta this weekend? If so, you must try this Spicy Sausage Pasta dish because its an absolute delight. I love all things spicy and this pasta hit the spot. My husband adored this recipe as well, because he loves sausage. Sound good to you? If so, you'll need to pick up the following ingredients:
1 tbsp. olive oil
1 pound smoked sausage
1/2 large onion, chopped
2 cloves of garlic, minced
2 cups low-sodium chicken broth
1 (10 oz.) can of tomatoes and green chilies
1/2 cup heavy cream
10 oz. wagon wheel pasta
1/2 tsp. salt
1/2 tsp. black pepper
1 cup Monterey Jack cheese, shredded
Scallions, thinly sliced, for garnish
For additional directions on making this pasta, be sure to visit the Table For Two Webpage for more details. Let us know what you thought of this dish in the comment section below, because we'd love to know.