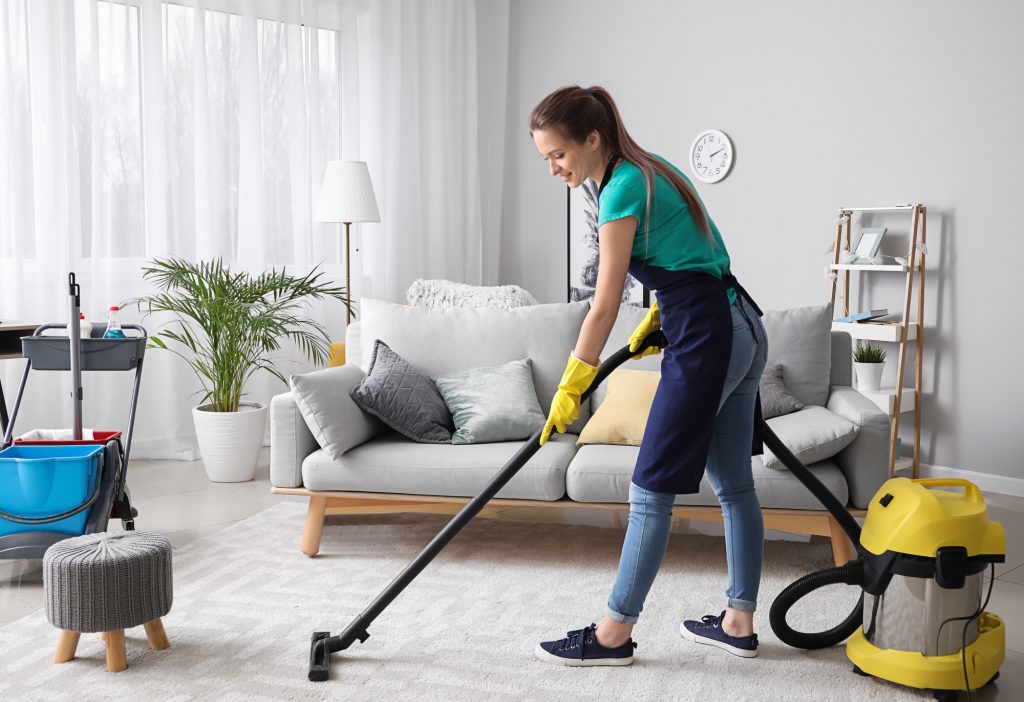 Do you feel like your home is getting dirty more quickly than it used to? Do you live alone, with a family, or do you hire an assistant to come in and help you with cleaning?
No matter who's ultimately responsible for the cleaning, if you're not creating a checklist, you're going to spend a lot of time deciding when to clean certain parts of your home!
Luckily, we've got all the info you need to create a great deep cleaning checklist, ranging from the top of your home to the bottom. Keep reading to learn more!
Things To Do Before Starting Your Deep Clean
Before you start your home deep clean, it's important to create a game plan. This will help you stay organized and motivated throughout the process. Make a checklist of all the areas you need to clean, including all rooms.
Here's a checklist of items you'll need to gather:
Vacuum cleaner
Power washer
mop and bucket
Cleaning cloths
Other Cleaning products
Make sure you have everything you need so you can get started and get your house sparkling clean from top to bottom!
Deep Cleaning Your Kitchen
When deep cleaning your kitchen, be sure to start with the oven. First, take everything out of the oven and clean the racks. Then, turn the oven on to the self-cleaning setting and let it do its job.
Next, clean out the fridge and shelves. Take everything out, wipe down the shelves, and then put everything back. You might also want to check stale foods that you need to throw away.
Finally, dust the countertop and sweep the floor. Mopping with a cleaning product also helps in sanitizing the kitchen.
Sanitize Your Bathroom
Bathrooms are one of the most commonly used rooms in any home, so it's important to keep them clean and sanitary. Start by cleaning the toilet, sink, and shower/bathtub regularly. Use a toilet brush and cleaner, as well as a scrub brush or sponge for the sink and shower.
In addition to regular cleaning, it's also important to sanitize your bathroom. This can be done with a household disinfectant or a diluted bleach solution. Be sure to wipe down all surfaces, paying special attention to areas like the toilet seat, doorknobs, and light switches.
By taking these simple steps, you can help keep your bathroom clean and sanitary.
Don't Forget the Rooms
A good deep clean of any room should include cleaning all surfaces, vacuuming and shampooing the carpets, and dusting everything from top to bottom.
Start with the ceiling. Dust the light fixtures, ceiling fan, and any other decorations.
Then wipe the walls down with a damp cloth to remove any smudges or fingerprints. Dust all the picture frames, knick-knacks, and other decors.
Vacuum or sweep the floors, making sure to get into all the nooks and crannies. Shampoo the carpets if they're looking stained or dull. And finally, don't forget to clean the windows!
If you want a thorough cleaning, MaidLuxe LLC provides peace of mind by having your house cleaned.
Don't Ignore the Garage
Finish up with the garage or basement. Sweep and mop the floors, and dust all surfaces. Now is a good time to check the smoke detectors and change the air filters.
A Clean Home is a Healthy Home
If your home is in dire need of a deep clean, use this checklist as your guide. Start from the top and work your way down, room by room, until your home is sparkling clean from top to bottom!
Found this helpful? Visit our site for more!
Anything to Add? Leave a Comment!