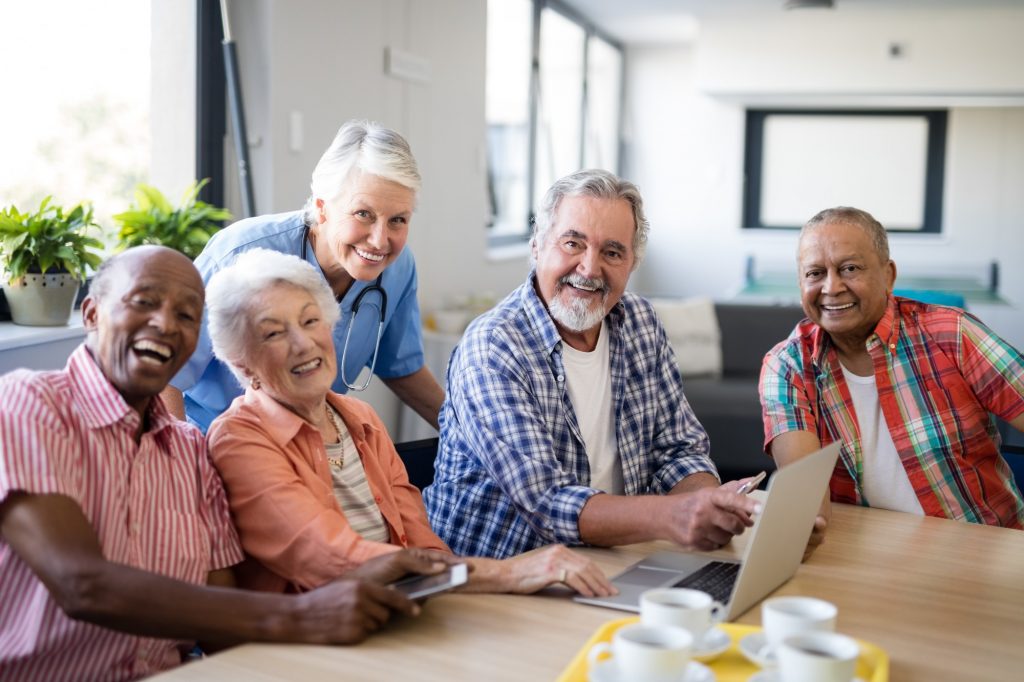 Is any of your loved ones in need of personalized care and attention? If there's, find a good personal care home for them.
In the U.S., the market size of the personal care facilities industry is $140.6 billion. Many people take their elderly loved ones to these facilities. So, finding the best personal care home can be challenging at first.
Personal care homes for senior living have several benefits. They provide very comfortable and healthy environments. They also have professional caregivers who leave the residents happy and satisfied.
Are you wondering how you'll find a perfect personal care home for your elderly parents/relative? Here are the five things to consider when choosing the facility.
1. The Type of Facility
There are many options for senior care in the U.S. You need to choose nothing less than the best care for your loved one. Although finding the best facility may not be easy, take time and do a thorough search.
There are two options of personal care homes – residential care facilities and nursing care facilities. Ensure that you carefully analyze the positives and negatives of each option.
If your loved one is not sick, choose a residential care facility. It's the best option because it doesn't interfere with the initial environment and comfort.
Although nursing care facilities are good, they have limited freedom. They are very beneficial for older adults with health conditions.
Apart from the available options of personal care homes, there're other things to consider. One of them is your loved one's independence. Ensure that the facility you choose offers maximum freedom.
If your loved one suffers from mental health issues, freedom shouldn't be a key factor of consideration. Choose a nursing home that will regulate his/her movement for faster recovery.
2. The Staff
How the staff takes care of your old parents will determine their improvement rate. A good personal care home should have professional staff members.
A personal care facility should serve as a retirement community for your loved ones. So, ensure that the staff is skilled and experienced for quality services. Personal care homes with professional staff also provide great safety to clients.
A few things can help you know more about the staff. First, call them and pay attention to the first conversation. A good and reputable personal care home should have polite staff members.
Also, ask them about the available services. Knowledgeable and experienced workers will not fumble around with words. You should get clear answers to all your questions. Additionally, they should clarify anything unclear.
If you're choosing a nursing care facility, check its certification. License is a sign that the facility has well-trained and professional staff. It is also a sign that you're not getting conned. When checking the facility's certification, ensure that it's legal and not expired.
Again, you should check the academic qualifications of the staff members. Visit the facility's website for information about the staff members' qualifications.
3. The Services
Maybe you're asking yourself – "what models of care do personal care homes near me have"? Before choosing a senior living facility for your loved one, always ask yourself this. Wrong services will waste your money and leave your loved one in a worse situation.
Good research will help you know the services provided by personal care homes. However, different nursing homes may provide different services. So, it is important to ensure that you choose a facility with services that suit your loved one's needs.
Ensure that you compare the services provided by different personal care homes. Washing, bathing, education, and eating are some common services provided by nursing homes.
Different services help in different ways. So, choose the services for your loved ones' unique needs and overall well-being.
Visiting the facility will also enlighten you more about the provided services. Check the provided meals and how the staff treats the residents. If your loved one has underlying conditions, check out the available special health services.
4. Location and Size
You should choose a facility that is near your home. This will enable you to visit your loved ones more often. The facility's location greatly determines your convenience.
If your loved one is sick, a nearly located personal care home will give you peace of mind.
A local personal care home facility will also save you from high transportation costs. Choose a facility that is about a 30-minute drive away from your home.
It's also easier to communicate with the management and staff of local nursing homes. This is because you're likely to share similar cultural backgrounds and other things.
The size of the nursing care facility matters a lot. A good nursing care facility should have enough size to accommodate all the residents. Although small-sized personal care homes aren't bad, they shouldn't have excess residents.
Ensure that the facility has enough space for the residents to relax. Also, check the total rooms that the facility has.
5. Red Flags
Not all personal care homes can suit your needs. It's not easy to differentiate good nursing care homes from bad ones. Avoid making the wrong choice by checking out a few red flags.
One of the red flags that a personal care home isn't good is lack of license. Remember that nursing care homes fall in the category of businesses. So, a reputable and professional personal care home should have legal certification.
Incompetent staff is the other red flag. Staff is an important part of nursing care homes. With incompetent staff, the quality of services also declines. Avoid personal care homes with unqualified service providers.
Lack of critical services is another red flag. Special services like counseling, personal hygiene, and bathing should be available in all personal care homes.
Consider the Above Tips When Choosing a Personal Care Home
Personal care homes are important for elderly people needing quality care and attention. Taking your loved one to a good personal care home will enhance his/her well-being.
Having the right tips is essential for finding a good personal care home. Consider this guide to find the right senior living facility today.
Did you enjoy reading this article? If so, check out other informative blogs from our site.
Anything to Add? Leave a Comment!