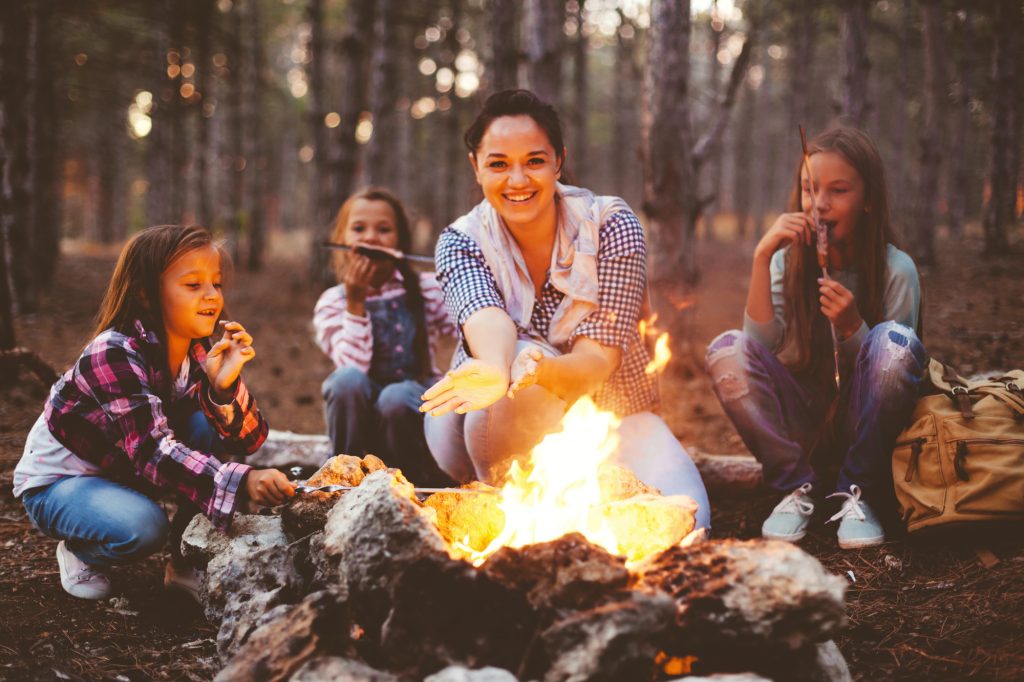 Are you looking for a way to change things up? Are you trying to find a family activity that everyone can enjoy?
If so, consider taking your family on a camping trip. Camping doesn't require a lot of gear, planning, or money. You can pack up the car and drive to a safe campground at a moment's notice. 
Yet, family camping trips have a lot of benefits for everyone involved. Keep reading for four reasons you should make it a recurring adventure. 
1. Get Away and Unplug
Do you ever feel like all you and your family do is watch TV and play on your phones? If so, you're certainly not alone. Studies show that the average American spends over seven hours glued to a screen every day.  
Leaving your home for a family camping trip is a great way to get away from all of the electronics and unplug for a while. This opens the door for face-to-face communication and family bonding. This is fundamental in a world where texting and social media have become our primary means of communication and socialization. 
2. Teach Your Kids Vital Skills
Family camping is also a fantastic way to show your kids something different, something apart from what they're used to. Not only will this break up the monotony of their daily lives, but it can also be a good opportunity to teach them important skills. 
These skills include:
Building a fire
Fishing 
Trapping small game
Pitching a tent or building a small shelter
Staying warm at night
Staying dry in the rain
Cooking over a campfire
Staying safe in the wilderness
And more
Taking your kids camping at Sankoty Lake provides a safe learning environment where they can connect with nature and learn skills that could serve to save their lives in the future. 
3. Enjoy the Fresh Air and Sunshine
For your first family camping trip, we recommend the traditional method of camping. Rather than investing in an expensive RV or camper, look into some of the best family camping tents. 
Not only are these more affordable, but camping in a tent provides a more memorable experience. The only thing between you and the elements is a thin layer of fabric.
This is humbling and intriguing for most children. It's also a good lesson in appreciating the luxuries and comforts of modern homes.
More than anything, however, tent camping is always more fun and adventurous. It allows you to go deeper into the woods than if you were towing a big camper behind you. 
4. Camping is Easy, Accessible, and Affordable
Finally, one of the best reasons to take your family camping is because it's available to everyone all year round. It's also easily affordable, as your family camping list can include anything you want. 
You don't have to buy expensive or extreme outdoor gear. You can pack regular blankets and pillows in your car, camp in a tent, and have an amazing trip on a limited budget.  
Thinking About Planning a Family Camping Trip?
Going camping with your family, as you can see, is a great way to break away from your current cycle of entertainment and interaction. A family camping trip can truly open the door to great things. And remember, you don't have to go big or extreme to have a good time. 
For more lifestyle advice, family tips, or hobby suggestions, stick around and look through some of our other articles before you go. Our blog was created to help parents like you. 
Anything to Add? Leave a Comment!