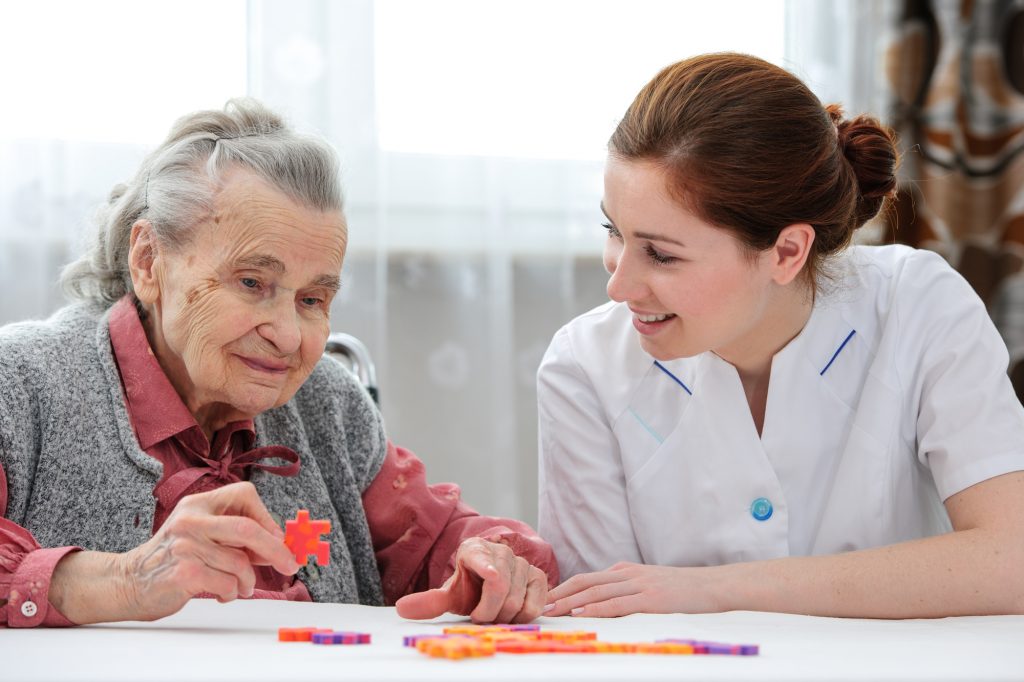 Globally, more than 55 million people live with dementia. If you're currently helping a parent or family member with dementia, you know that it's not always easy to provide them with the care they need.
That's where memory care facilities can help. These facilities are designed for people experiencing memory difficulties. They can help them face life's challenges with dignity.
Let's take a brief look at some of the facilities memory care provides. 
Routine and Structure
People with Alzheimer's or other forms of dementia usually benefit from having strong routines and structure to their day. The staff is trained to provide gentle reminders to help them through the day. 
This structured environment can greatly reduce stress for dementia sufferers. It also ensures that they get proper nutrition and personal care.
When people are disorientated, their sense of time often becomes lost. This can lead to missing meals and forgetting to take care of themselves. The memory caregivers at memory care facilities are trained to help them to follow these routines for their own well-being.
Safety and Security
During the middle stage of Alzheimer's disease, it's common for sufferers to wander. At this time, they need lots of supervision to ensure that they don't get into danger.
Memory care facilities also have alarmed doors and other protective measures. They keep residents with dementia safe if they get the urge to wander.
They also usually have enclosed outdoor spaces. This provides a safe place for them to get some fresh air and sunshine.
Specially Designed Activities
Most assisted living and care facilities provide activities. These help residents to keep as mentally active and socially connected as possible. This is also true of memory care facilities, although the activities may be slightly different.
Memory care facilities include people at different stages of the disease. According to the stage they are at, they participate in different activities. The goal is to improve or retain cognitive function for as long as possible.
Singing, music, art, and knitting are just some of the activities memory care facilities use to engage people with dementia.
Medical Care
As the disease progresses, your loved one will need more and more support to stay as healthy as possible.
Medication management and personal care are just two of the facilities that memory care facilities provide. Search for memory care near me, and look at what services they offer. The best facilities can provide nursing support and work closely with doctors to care for your loved one's needs.
Getting the Best Memory Care For Your Loved One
Thinking about moving your loved one into a memory care facility is very stressful. However, as their condition progresses, it will provide an environment in which they will be safe and well looked after. Activities will also help them keep their minds stimulated for as long as possible.
If you've enjoyed this article, we've got plenty more for you on related topics. Check out our Family Life section for more hints and tips about caring for those closest to you.
Anything to Add? Leave a Comment!