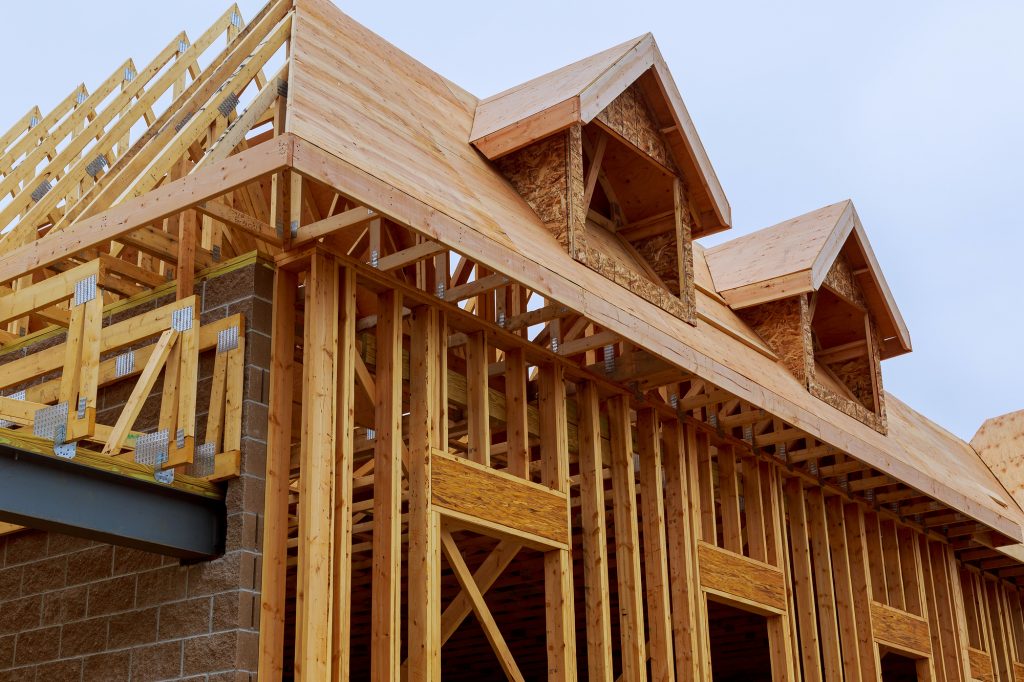 It's time for you to enter the housing market to find your first place. After much looking around, you realize there's nothing that you like that's within your budget. It might be better for you to forget about searching around for the perfect place and create it instead. 
Building affordable homes isn't as difficult as it may seem. There are plenty of tricks you can use to have your dream house without breaking the bank. 
Are you ready to get started with your project? Check out this guide to learn how to design a house that's both affordable and sturdy.
Keep Things Simple
If you can create a place that looks like a beautiful log cabin vacation home without using an intricate design, do so. The more curves you have, the more money you're going to need to pay an architect to build it. 
This is because building something that complicated takes a lot of time and effort. You'll have to make the labour costs worth it. If you can keep your floor plan confined to a box shape, that will be ideal. 
You shouldn't stop at a simple structure. Big multi-level rooftops look awesome, but they're expensive to build. Go with something a little easier. 
Not only will the simple design not cost quite as much, but they also tend to be sturdier. This means you'll save more money in the long run because you won't have to worry about leaks. 
Consider a Tiny Home
The smaller your house, the fewer materials go into building it. That's why many homeowners elect to go with a tiny house. Not only will you not have to dish out that much money on wood, but the labor cost will be low as well. 
The best part, if you decide to move in the future, you won't have to worry about building another house or dipping your toes back into the housing market. Tiny homes can have wheels. All you have to do is move it where you want to go. 
Don't DIY
Unless you have significant construction experience, don't try to tackle this project on your own. Building a house isn't as easy as it looks. It's simple to make a mistake that can cause you to have to start all the way back over with brand-new materials. 
The money you'll save in labor isn't worth that. Tell the construction company that you want to put the house up while spending as little cash as possible. They'll be able to choose the right materials to keep costs low. 
Construction and Materials
How long are you going to be living in this house? If your answer is 50 years or more, you want to go with a sturdy construction design, so it makes it that long. 
There are certain areas where you shouldn't go cheap. For example, go ahead and invest in proper insulation. This will keep your heating and cooling costs low throughout the years. 
Now, sturdy doesn't mean that you have to break the bank. Certain building materials are as functional as they are inexpensive. 
Reclaimed Materials
Reclaimed materials are old housing parts that you can use in your new home's construction. Not only is it cheap to use old barn doors and other wood alternatives, but it also makes for a pretty cool look. 
Doors aren't the only thing you can get. You can also find flooring, decorative flourishes, and windows if you know where to look. Craigslist and salvage stores should have everything that you need. 
Prefab Panels 
Prefab panels are wall panels that someone prepares in a factory and ships to you. They're ready to install as soon as they arrive on your build site, cutting labor time pretty much in half. 
As you can imagine, this will shave money off of the overall labor costs because the workers don't have to bother with building and framing. 
Precast Concrete 
Precast concrete works a little like the prefab panels. Someone pours the concrete into a mold inside a building somewhere, and after it's cured, it's shipped to you. 
It's a lot cheaper to go this route because pouring concrete onsite comes with a unique set of complications. For example, labor could meet a delay if the weather is bad. 
Getting Your Designs Approved
As soon as you have a home design in your head, you need to send your plans off to get approved. It may take a while to get your approval back, and you can't build anything until it does. 
If you do go ahead and delve in, you might get hit with a huge fee. 
Build With Energy Efficiency in Mind 
The initial cost of building your home with energy-efficient features isn't cheap. You'll need to spring for high-quality insulation and windows. Some people go the extra mile by getting solar panels or using wind energy systems. 
While you might spend a lot of money to install these features outright, it will pay off in the long run. Your utility bills will stay manageable and you get to do your part to help the environment. That's a win-win in our book. 
Building Affordable Homes 
It's not as easy as it seems to find the perfect home while browsing the market. Everything is either too expensive or doesn't meet your specifications. By making your own floor plan, you can solve both these problems. 
Building affordable homes isn't as difficult as it may seem. As long as you follow the tips we've provided, you'll be well on your way to having your dream place. 
Now that you have your home up and ready to use, it's time to decorate. Check out our blog to learn how to personalize your new house on a budget. 
Anything to Add? Leave a Comment!