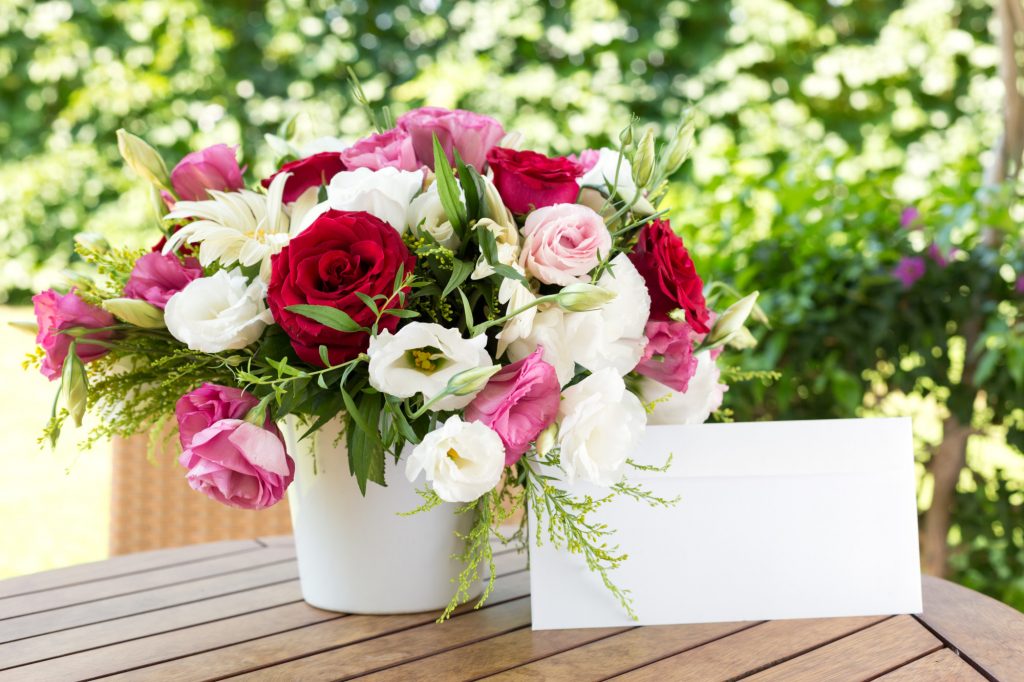 Did you know that people love to share good news and pleasant moments with their friends and family? If you want to learn how to celebrate the wins and need some ideas, we can help.
In this guide, we'll go over ways to celebrate a special occasion.
Want to learn more? Keep reading.
1. Celebrate at Home
If you want to mark a special milestone with a celebration, consider celebrating at home.
Host a party at your house. You can make a fun playlist, pack plenty of food, and spend time with your loved ones chatting.
Enjoy time with family and friends. Consider hosting a barbeque, a dinner party, or a party outdoors in the summer.
Have a few drinks, and make sure there are plenty of snacks. Consider decorating the house as well.
2. Book a Fancy Dinner
Celebrate a special occasion by making a reservation. You could always cook a meal at home, but consider heading out to a local restaurant.
Do you have a larger party? Look into booking a private function room at a hotel or restaurant.
You will have more dining space for your party. Enjoy dedicated treatment from the staff to commemorate the special milestone.
3. Try Something New
Do you feel like you deserve a special treat? Try something new. There are plenty of activities you could try with your partner or friends.
You could go sailing, rock climbing, or attend an art class. Go to a fancy bar, take a cooking class, or spend the day at the spa.
Pick something you've wanted to try and reward yourself.
4. Book a Trip
One other way to celebrate a recent milestone is to plan a trip. If you were promoted or achieved a personal goal, consider rewarding yourself with a trip.
Book a weekend away and visit a favorite haunt. Take a week off and explore someplace new. The memory of the trip will be connected to your achievement.
Start daydreaming about a trip abroad when everyone can travel again. If you head someplace like Rome or Greece, make sure you make a dinner plan for a formal celebration. 
5. Plan a Virtual Celebration
You can use a video service like Zoom to hang out with friends and family virtually. Zoom can host up to 100 people for a massive party.
Consider sending out invites in advance. Outline what you will do during the virtual party. Invite people to dress up or down, and bring their favorite beverage and snacks.
You could play a few games together.
6. Schedule a Delivery
If you met a recent work goal and want to celebrate, get something delivered at home. Order fresh flowers, fancy chocolates, or a type of takeout food you've been craving.
Try something new. Consider ordering stone crabs during stone crab season.
7. Plan an Adventure Day
Do you love the outdoors? Consider planning an outdoors celebration day.
You could head to a local nature park with your partner or friends. Go for a hike, go swimming, or head to a campground.
Enjoy time outdoors and get refreshed. Celebrate your milestone.
8. Make a Special Home Cooked Dinner
If your partner or friend reached a milestone, surprise them with a special home-cooked meal.
You could make a three-course dinner that's filled with their favorite foods. They will feel loved and appreciated. Make sure you include dessert, an appetizer, and an entrée.
Let them know what you're celebrating as you toast the night.
9. Write a Handwritten Note
Write a letter to a loved one that lists all the ways you appreciate and love them. Explain how proud you are of them for achieving a particular milestone.
A handwritten letter shows you've gone out of your way to make something unique to show your love.
10. Pick up an Item You Love
Is there something you've always wanted? Consider picking up an item like an appliance, electronic, or tool. What about something you've been putting off? Get a brand new mattress, television, or a new phone.
What kind of item would make life easier? Go through your kitchen supplies and see if there's anything you need or could use.
When you use the item, you'll remember the milestone you reached.
11. Enjoy a Night Beneath the Stars
Plan a surprise camping trip or evening beneath the stars. Pack your vehicle up with camping items and go to a campsite or head to a nature park.
Set up a tent in your backyard. Pack plenty of snacks, warm blankets, sweaters, and drinks. Enjoy the night with a loved one or friend. Celebrate your milestone or achievement together.
12. Go to the Spa
In today's busy culture, people don't practice self-care. After some stressful workdays, you could surprise your loved one with a trip to the spa.
Consider picking a few services they would enjoy, like a facial, pedicure, or manicure.
If you can, try to go for the entire day. Enjoy the pampering and ring in your new achievement.
Make sure you celebrate these milestones. You will feel motivated to continue working hard and hitting your goals.
Now You Know How to Celebrate a Special Occasion
We hope this guide on how to celebrate the wins was helpful. Now that you know how to celebrate a special occasion start brainstorming. Decide how you would like to commemorate a milestone.
Browse our other helpful resources on health, relationships, and more.
Anything to Add? Leave a Comment!