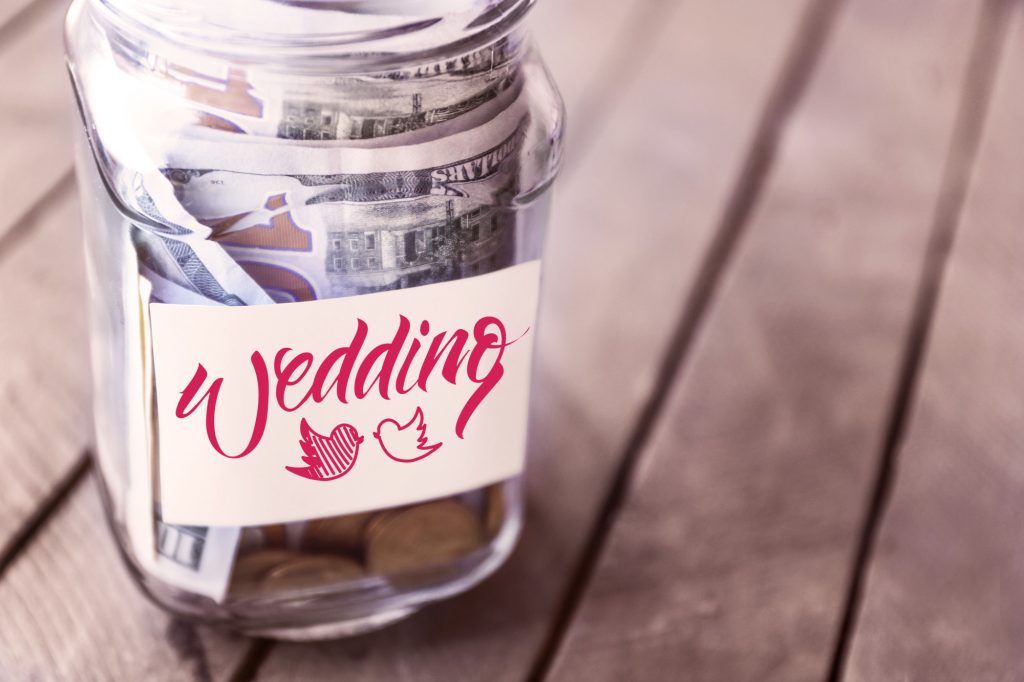 Weddings are by no means cheap. In 2019, the average cost for a wedding was $33,900. Meanwhile, 2020 inspired many creative, social-distancing events that made planning on a budget easy.
Do you want to plan a big wedding that suits your budget this year? You're not alone. In fact, almost 70% of couples say budgeting is one of the most important parts of wedding planning.
It's easier than you might think!
Here are the nine budget wedding tips you need to make your big day an easy expense! With these tips, you can celebrate without financial stress.
Start planning your big day with this wedding inspiration 2021 guide today!
1. Know What You Can Afford
Before you put these budget wedding tips to use, sit down with your partner. It's important to have a candid conversation about what you can afford.
Otherwise, you could get lost in planning your wedding without considering your budget first. It can feel disappointing to squash your plans so early in the process.
Talk about what you both hope for your big day. Do you want a more intimate gathering or a big bash? Look at current wedding trends to determine what you want as well.
Try to find a compromise between both visions.
Once you have a vision in mind, start researching. What's the expected cost for expenses in your area? Seeing the cost for the venue, catering, music, and other expenses will help you set your budget.
Otherwise, you might fail to set realistic expectations about what you can afford. 
Remind yourself you don't want to spend more than you're comfortable with. Setting realistic expectations will keep you on track to avoid overspending.
Once you've gathered a few estimates and proposals, sit down and decide on a hard budget. What are you comfortable with spending? How much can you spend without taking debt?
Consider who will help fund your wedding as well.
You might want to bring them into the conversation before you determine your spending limit.
2. Maximize Your Interest
Did you save money specifically for your wedding day? Did your parents? Make sure you're maximizing the interest on your wedding day before the big day.
Otherwise, consider how much you'll need to save in the upcoming weeks. During your engagement, how much money can you save? How much of that money will go to your wedding budget?
You'll have many financial discussions with your spouse in the years to come. Consider this an opportunity for some practice!
Getting on the same page about your expenses will start you both on the right foot.
3. Know Your Priorities
Now that you've set a budget, take a look at the proposals you gathered. Your list might include a:
Wedding planner
Dress and tuxedo
Wedding venue
Photographer/videographer
Caterer
Florist
DJ or band
Officiant
Makeup artist
Hair stylist
Cake baker
Reception rentals
Rings
Honeymoon
Which expenses are a priority? Circle those items on your list.
As you review this list, consider ways you can save money, too. For example, can you do your own hair and makeup? Do you want to have your wedding reception at home instead of at a venue?
Removing these items from your priority list can help you stick to your budget. Using this "wedding ideas 2021" guide can help you save money for your marriage, too.
4. Find the Ring
If you or your spouse hasn't popped the question yet, there are also a few ways you can save on the ring.
First, look for cheaper jewelry stores. You can also visit vintage shops for a thriftier option. If you buy a vintage ring, make sure it doesn't need repairs.
Do you have a family heirloom you can use instead? The emotional significance can become a great romantic gesture.
Make sure to check the quality and look of the diamonds if you plan on buying a diamond ring. Get it insured as well.
5. Time It Right
About 2,132,853 weddings occur in the US every year. With so many weddings occurring annually, choosing the right wedding date is key. Unfortunately, the venue often eats up a lot of your budget.
As you use these budget wedding ideas, consider your timing. Picking an unpopular day, like a Monday, could give you a discount. Even florists and photographers sometimes offer discounts for unpopular days. 
Choosing winter over spring might help you save money as well.
6. Look for Bargains
As you start looking for the dress and other wedding essentials, keep an eye out for bargains and discounts. Your wedding doesn't have to look cheap. Finding bargains will still allow you to throw the wedding of your dreams.
You can also save money by finding fun alternatives. For example, you don't have to hire a photographer. Instead, this article suggests a fun alternative everyone will love.
Searching for bargains can help you avoid breaking the bank or falling into debt.
7. Know What's Included
Make sure you know what's included with every service and package. Review the contract before you sign on the dotted line.
Ask as many questions as possible as you speak with each vendor.
For example, is there a charge for tables and chairs? Is there a minimum headcount or are you charged by person?
Keep track of these expenses to avoid going over budget.
8. Haggle
You can also haggle with many of your vendors. Express that you're on a budget but still want to utilize their services. Many vendors can help you find deals.
Some might even throw in something for free. 
Make sure to get everything in writing to avoid disagreements down the road.
9. Bring in Friends
Share your "getting married 2021" binder with friends and family members. Is there any way they can help?
For example, you might have a friend in a band who can provide music. Maybe you know someone who can cook or bake the cake.
Bringing your friends into the mix will help you plan a wedding people will remember for years to come. They want to be there for your big day!
Say I Do: 9 Budget Wedding Tips for a Dream-Worthy Wedding
Your big day is almost here! With these nine budget wedding tips, you can plan a romantic, unforgettable event. Stick to your budget and plan a stress-free wedding with these easy tips today. 
Looking for more ways to live a thrifty lifestyle? We're here to help!
Explore our latest guides for more helpful tips and tricks!
Anything to Add? Leave a Comment!