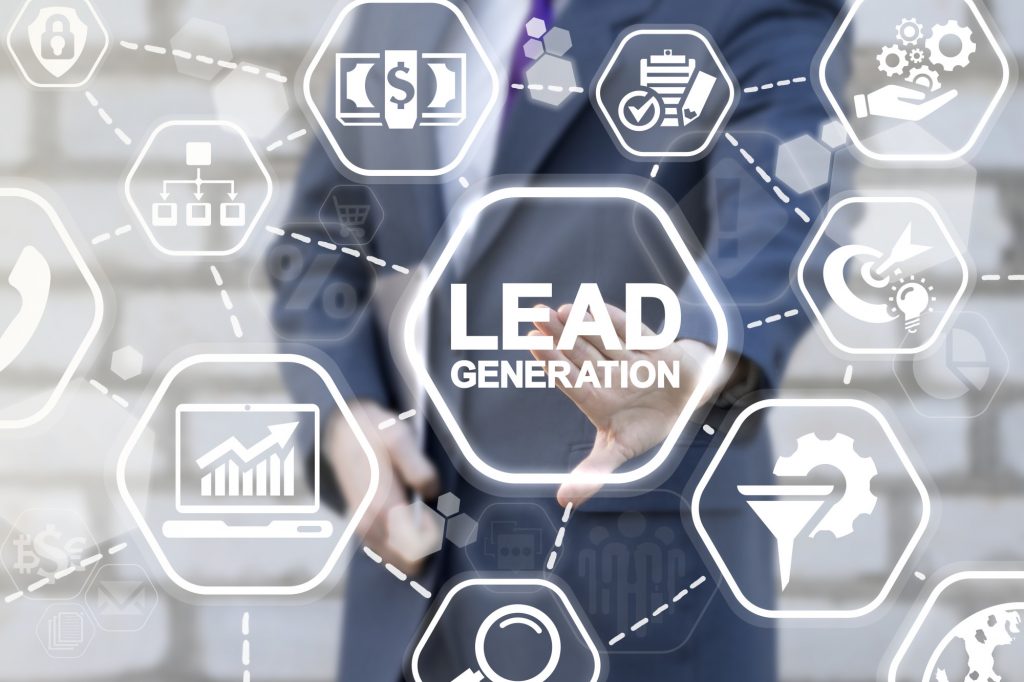 Once you've left the rat race and quit your job to work from home, it can feel too good to be true. Running a home-based business is awesome. You have more time to yourself, don't have to deal with bosses, and can do things your way. 
However, running a work from home business can also have its challenges. For example, it can be difficult to get home-based business leads. You are responsible for gaining brand visibility and driving people to your website. 
We know how stressful this can be and want to make your life a bit easier. Keep reading for our top tips on how to generate leads.
1. Make Sure Your Website is Optimized for User-Friendliness
If you operate a work from home business, your website is essentially your storefront. And just like a brick and mortar store, your digital storefront needs to work for you, not against you. What we're talking about is creating a user-friendly website. 
If you've ever visited a website that loads slowly or is difficult to navigate, you know how frustrating it can be. Moreover, you know how unlikely you are to stay on that website. 
To get more home-based business leads, make sure your website is as user-friendly as possible. This means:
Fast loading
Intuitive
Easy to navigate
Visually pleasing
Optimized for mobile devices
Embedded with links to important pages (contacts, products, etc.)
Full of information and other valuable content
The more appealing your website is, the longer users will stay on. The longer they stay on, the more likely they are to convert into customers. 
2. Create an Effective SEO Strategy
A home-based business relies almost exclusively on website traffic. As noted above, you must optimize your website for your users. But just as importantly, you need to make sure you're driving internet traffic to your site.
We do this through something called search engine optimization. SEO is the algorithm used by search engines to direct users to specific websites based on keyword searches. The better your SEO rating is, the faster internet users will find you when they search for products, services, or information in your field. 
You can improve your website's SEO by researching and implementing effective keywords for your niche. You should also get backlinks from other credible websites by guest posting on their blog. Additionally, take advantage of multiple forms of media like images, videos, titles, and headers by embedding them with SEO metadata.
3. Use Social Media to Expand Your Influence
One of the strongest tools for getting home-based business leads is social media. Social media is an all-inclusive platform for companies to promote their products, talk to consumers, and spread brand awareness.
You can promote your products and content for free by publishing them on your profile. Ask your followers to share your posts and create content that encourages engagement (liking and commenting).
You can also use paid social media advertising that helps you to reach people outside of your followers. You can choose who sees your ads based on area, gender, age, and other identifying factors. We recommend using EraserFarm to help you get started if you're not familiar with social media marketing.
4. Create Content Specifically for Your Target Market
Finally, use content marketing to connect with your target audience. Most consumers see up to 10,000 marketing messages a day and have learned to tune them out. Content marketing is the art of creating content your target audience wants to see.
Publish insightful articles that help your audience with their day to day problems (with respect to your industry). Provide valuable content such as tutorials, how-to videos, advice-based articles, and more. The more credibility you build in your brand, the more home-based business leads you'll obtain.  
Looking to Get More Home-Based Business Leads?
Small business marketing is anything but easy. It can be especially difficult if you're trying to get home-based business leads. Fortunately, as a home-based business, you probably have much less overhead than traditional companies. 
However, that doesn't make lead generation any less important. If you need more advice about running your own business from home or more marketing tips, check out some of our other articles before you go. Our blog is designed to help people be more thrifty and successful
Anything to Add? Leave a Comment!