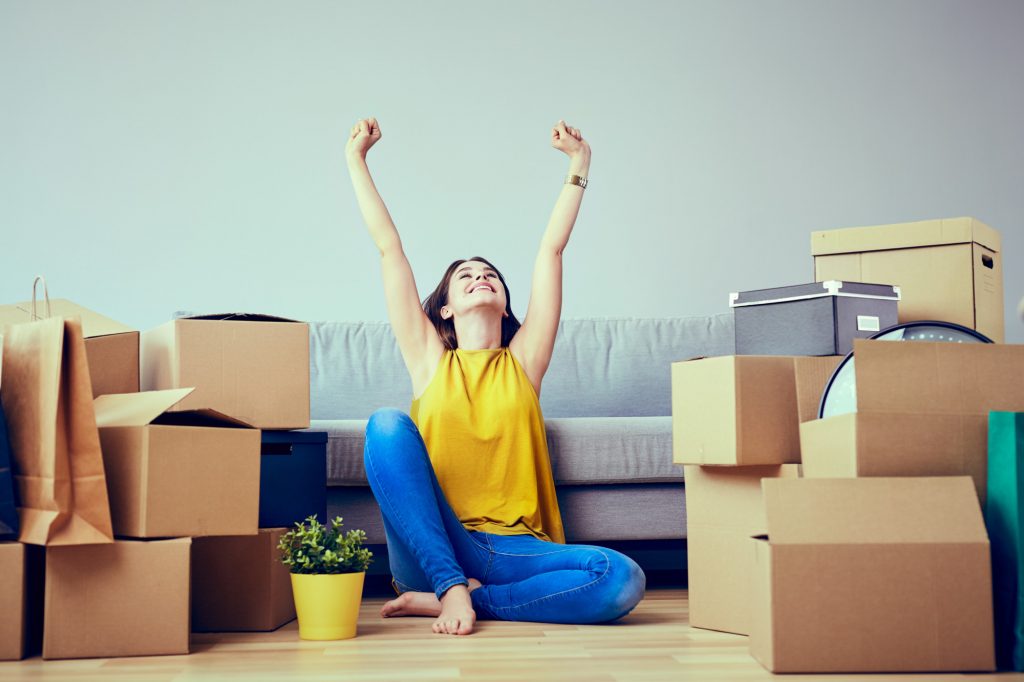 Boxes are piled everywhere, you're constantly answering phone calls from the real estate agent, and you can't find where you packed that specific pan you need right now to cook diner for the family tonight. What does this sound like? You're in the process of moving.
When moving to a new home, there are so many different things to prepare for, plan for, and do. At times, it can feel overwhelming. Moving into a new house becomes even more challenging when you have pets and children involved. 
If you feel as though everything is a bit chaotic right now, then take a deep breath in and slowly release. It's normal to feel this way during a move. To make things easier for everyone, we've put together a guide on a few smart tips to make the transition into your new home a smooth one.
Continue reading below to learn more!
1. Start the Moving Process Early
It's a much better idea to start the moving process early rather than late. The sooner you start, the more time you'll have to work out all the minor issues and details, and the less stressed you'll be while doing so. 
Once you know you're moving, you can begin the process. It's a great idea to make your own moving checklist to help you stay organized. What moving materials do you need (bubble wrap, boxes, tape, etc…)? 
You should also begin to take inventory of the things you're bringing with you and what's in what box. This is the best way to ensure you don't leave anything behind.
2. Declutter and Do a Cleanout 
Before you start placing everything into moving boxes, you should declutter and complete a cleanout of your current home. It's pointless and unnecessary to take items with you that you no longer want or need. 
Instead, donate, sell, or trash all of these items now. It'll make the packing process faster and easier because you won't have much stuff to bring with you. When you're ready to pack your boxes, be sure to label everything. 
You want to pack room by room and leave the most used items for last. Each family member should also have their own box for their personal essentials such as toothbrush, hairbrush, deodorant, medications, and more. The essential boxes should stay with the specific family member at all times. 
3. Store Items in a Storage Unit
Moving from one home to another can become complicated at times due to the selling and buying process. If you've already sold your old house but your new house isn't ready yet, or if your new house is ready but your current house is still being shown to buyers, then you'll want to look into storage units. 
Place your items in a storage unit until you're ready to bring them to the new house. This is ideal because it keeps all the boxes and the clutter out of the way so buyers can see the full potential your old home has. 
4. Hire Professional Movers
Not only do you have several heavy boxes, but you also have large pieces of furniture to move as well. This can get tricky to do alone. You'll have to rent a large moving truck and recruit a few friends and family members to help you. 
Then, once you get to your new home, you'll have to do it all over again to unpack. To make things much easier for the entire family, you should consider hiring professional movers. Professional movers will pack your boxes with safety in mind and transport them to your new home for you.
They'll even unpack the boxes for you if you decide to purchase those services. If you have children and pets, hiring movers might be the best option for you. You won't have to worry about your pets or children getting injured or needing your attention while trying to do it all on your own. 
5. Transfer Your Utilities
Once you're out of the old house, be sure to have all of the utilities transferred to the new home. The last thing you want is to walk into your new home and not have running water or cold AC on the first night. 
Contact all of your utility companies in advance and speak to them about the best way to transfer the services. With your move-in date in mind, they'll be able to help you set it up without issues. 
6. Put in a Change of Address
Don't forget to put in a change of address with the local post office as well. You can go up to any post office and request the forms. Take them home with you and fill them out on your own time. 
Be sure you have it sent in before the move-in date to prevent any of your important mail from going to your old address. 
7. Check Inventory When Unpacking
Once you're ready to unload the moving trucks and unpack your boxes, be sure to take inventory of everything. Refer back to your inventory checklist you made while packing your old house. Is everything with you at the new place?
If there's something left unchecked, then you might want to head back to the old house and check around for the missing box or item. If you moved far away, then you can consider having an old neighbor or your real estate agent look around the old house for you. 
8. Pictures if Renting and Security if You Own It
If you're renting the new house, then you'll want to take pictures of any damages before you bring your items inside. This will act as proof in case the landlord tries to put the cost of repairs on you. 
If you own the house, then you'll want to ensure the safety of the entire family. Change all locks to the exterior doors. You never know who might have copies of these keys. Then, you can feel safe and comfortable in your new home.
When Moving to a New Home, Refer to This Guide
If you're moving to a new home, then be sure to keep this guide handy. You'll want to refer back to it throughout the moving process to ensure everything goes smoothly. 
For more posts on family and relationships, general topics, and more, keep checking back with us on a regular basis! 
Anything to Add? Leave a Comment!