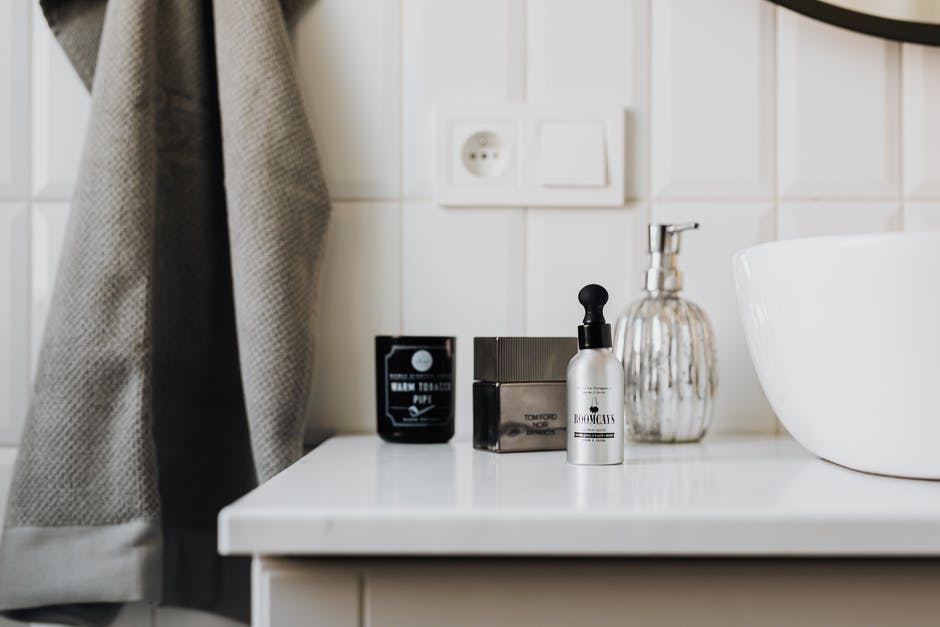 Cultures all around the world developed different sorts of fragrances to hide the natural smell of the body. Until today, people use perfume for this purpose but it has a hidden force you may not know of.
Scents have a psychological effect on humans. It can affect mood, memory, pain perception, and so on.
That's why finding the perfect scent for you is important. Perfumes can be quite expensive, but not if you know where to look.
Look through our list of the best affordable perfumes today. See if you can find your signature scent here.
1. Calvin Klein Obsession Eau de Parfum
Obsession by Calvin Klein is all about power and intensity. It has that Oriental spicy fragrance with green top notes of bergamot, mandarin, and vanillin.
It also has heart notes of orange blossom, jasmine, and a blend of exotic spices. This makes for a provocative tone day or night. To finish it off, amber, incense, and musk combine for a warm and passionate statement.
2. Philosophy Amazing Grace Eau de Toilette
On the other end of the spectrum, we have the Amazing Grace Eau de Toilette by Philosophy. Its sweet smell reminds you of spring; no wonder it has built a cult-like following upon its release. As the company's launch scent, it went on to win awards, too.
The scent opens with bergamot sweetened with grapefruit and mandarin orange. It has delicate notes thanks to the muguet blossoms and freesia.
It's a lovely scent for women, but it's gender-neutral enough for men to take a liking to it, as well. Its clean and airy floral fragrance is the ideal montage for a wonderful day
3. Bath & Body Works Into the Night Eau de Parfum
Bath & Body Works' Into the Night is quite feminine, too, but in a different way. With its blend of dark berries and midnight jasmine petals, this fragrance can intoxicate the people around you. It has a sensual and alluring scent with a slight musk that's not too overpowering.
The packaging is minimalistic, but it plays well into their night glam aesthetic. If you're in for a mystical evening, don't forget to wear this scent with you.
4. Clean Classic Warm Cotton Eau de Parfum
Have you ever wanted to smell like fresh laundry? Do you like the clean smell of detergent?
This perfume will give you that in the best possible way. It's inspired by the fragrance of fresh, clean laundry, leaving you smelling clean all day. Its subtle notes of peony, bergamot, and amber give it a floral touch.
This makes this perfume perfect for everyday use. Many users like the feeling of happiness and comfort it provides.
5. Elizabeth Arden White Tea Perfume
The Elizabeth Arden White Tea perfume captures the experience of that first sip of tea. The sudden moment of bliss shows through its top notes of Italian mandarin and sea breeze accord.
Its heart's decorated with white tea extract and mate absolute Paraguay. It finishes with wood and tranquility masks to complete its musky-woody floral scent.
Its minimalistic bottle is anything but plain. It exudes an elegant feel that represents its scent.
6. Vera Wang Princess by Vera Wang Perfume
Speaking of memorable bottles, here's one by Vera Wang that can make you feel like a princess. The bottle's topped off with a cute little crown, so you'll always feel like royalty whenever you use it. It aims to make you feel magical—like a princess in a fairy tale.
It is all about youth and femininity, with subtle notes of apple, mandarin, apricot, and water lily. Its heart offers an interesting blend of exotic guava, tuberose, Tiare flower, and dark chocolate. The base brings traces of wood, vanilla, and amber.
7. Jennifer Lopez Promise Eau de Parfum
According to the brand, this perfume embodies everything that Jennifer Lopez stands for. With that kind of promise, you can expect this to carry a luscious and powerful scent. The good thing is, it delivers.
It has a floral woody scent that opens with fruity notes thanks to Italian tangerine, pink berries, and nashi pear. It has heart notes of jasmine sambac, dewy honeysuckle, and orris.
The bottle is noteworthy, as well; it's as pretty as it's alluring.
8. Katy Perry Killer Queen Eau de Parfum
While we're on the subject of celebrity perfumes, Katy Perry's Killer Queen is a nice addition to this list, too. What's great about this is that it's much cheaper than anything we've mentioned so far. Yet, you wouldn't know because of its stunning red and gold packaging.
If the name sounds familiar, that's because it's based on the song of the same name by the band Queen. It's fitting, too, as this has a quite powerful and intoxicating scent.
It opens with dark berries, plum, and bergamot before taking you to its floral notes. It ends with the cozy base notes of patchouli and cashmeran.
9. Beyoncé Heat for Women Eau de Parfum
Here's another perfume under $20 with gorgeous visuals and breathtaking scent. It's the singer's first entry to the perfume market, and it has since earned its mark as one of the best affordable perfumes.
As the name suggests, the fragrance has hot and passionate notes with vanilla-orchid, neroli, magnolia, and peach followed by a honeysuckle and almond heart. It finishes with base notes of sequoia wood and amber, lending to its musky and woody smell.
If you want to save even more, check out these wholesale perfume options. You get cheaper prices if you buy in bulk; perfect for gifts
10. Zara Powdery Magnolia Eau de Toilette
True to its name, this perfume has a sweet powdery floral scent with tarragon and bergamot top notes. It has strong hints of magnolia and rose. Its base notes are amber and cedar.
It's a light scent perfect for daily use, but that's not what this perfume is popular for. It's well-known as a dupe to Chloè's Eau de Parfum with a clean and flowery scent.
It's one of the best affordable perfumes that will make you smell expensive.
Wear Affordable Perfumes with Pride
Even the most expensive perfumes will smell bad if it doesn't suit your body chemistry. If you only have the budget for affordable perfumes, the important thing is that it suits you and you wear it with pride. You can smell like a million bucks when you find the right scent for you.
Did you find the best cheap perfume for you here? If not, come read more of our guides here for more tips.
Anything to Add? Leave a Comment!