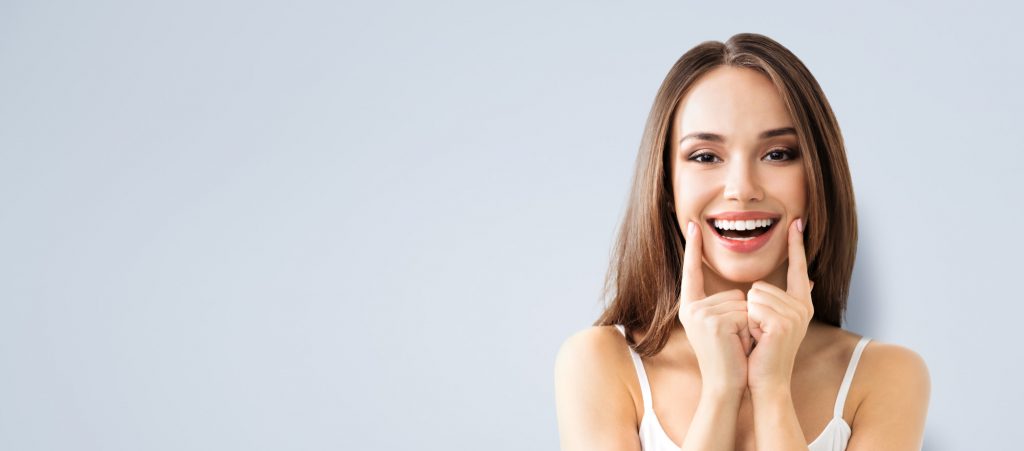 You have less than 30 seconds to make a lasting first impression on someone. If your smile is not glowing, that impression might not be a good one! 
But do you know how to have a good smile without breaking the bank? We do! We have put together a simple guide for getting a great smile without spending an arm and a leg.
Confidence
First things first, confidence does make the difference. If you are a little shy about your smile people will notice.
If you are constantly covering your face or trying to hide your teeth people will actually be drawn to your insecurity more! 
Having confidence is easier said than done though right? Well, a little practice can help. Try standing in front of a mirror and smiling. It might seem silly at first but when you do it a few times you can get a feel for your facial muscles and what smile flatters you the most. 
After practicing a few times you will feel more confident in your unique smile without spending a dime
Brush With Baking Soda
Pretty much every home has a box of baking soda. But did you know that it is a natural teeth whitener?
In fact, many at-home whiteners and toothpaste contain baking soda. Baking soda also promotes an alkaline environment in your mouth. These will help to inhibit the growth of bacteria and help your smile stay pearly white.
Another plus—a box of baking soda generally costs less than five dollars which makes this the perfect budget-friendly smile saver. 
Dental Implants 
You might be thinking dental implants are expensive, however, if your teeth are in a state that a little whitening cannot fix implants might be the best choice for getting the smile you want. 
Finding a reputable provider is dental implants 101. In many cases, a provider will work with you to set up a payment plan. This will help you to ease the strain on your wallet while you get a gorgeous new smile. 
In the long run, getting the implants could save you money on costly whitening treatments or expensive braces. In fact, certain studies show that having a great smile can lead to more success and happiness!
Be Mindful of Your Drinks
Sometimes you need that morning cup o' joe to get the day rolling and a nice glass of red wine to wind down. The problem with these beverages, and others like them, is their staining abilities. 
Beverages like wine, coffee, and tea are tannic and can leave lasting stains that are hard to remove. Overtime drinking these beverages leads to a dull and stained smile. 
If you just can't say no to your favorite drink try sipping from a straw to avoid contact with your smile. Also, remember to brush immediately after enjoying your drink. 
In the end, cutting out your daily trip to the coffee shop will save you money and help achieve a pearly white smile!
Knowing How to Have a Good Smile 
Smiling shows confidence and can help you to radiate success. These tips will help you to achieve the look you desire while still keeping your finances in check. So, now that you know how to have a good smile get out there and show it today!
For more posts like this check out the rest of our site today
Anything to Add? Leave a Comment!