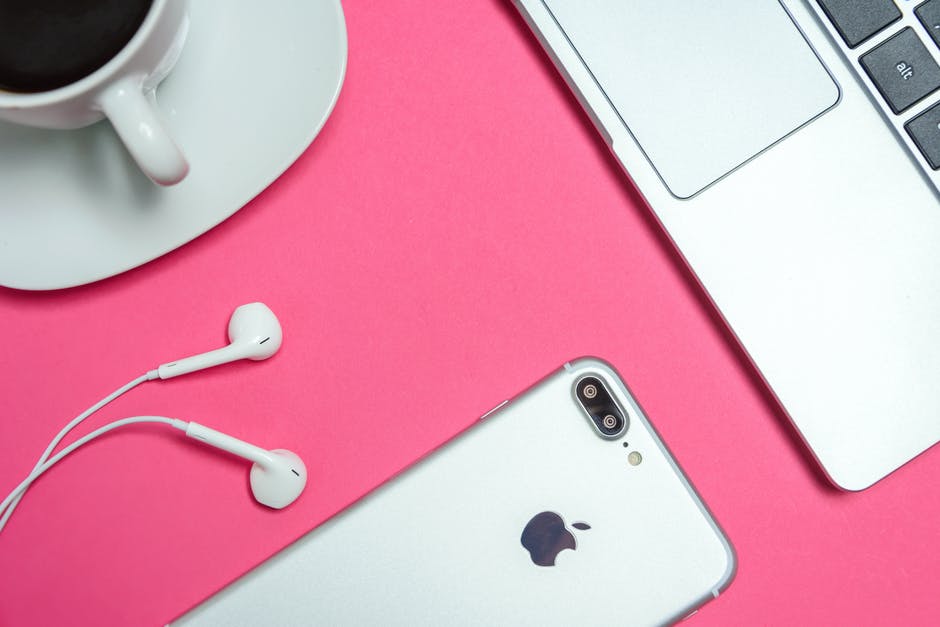 It's no surprise that the world is obsessed with iPhones. In fact, there have been an estimated two billion iPhones sold since 2007. 
With the popularity of iPhones came tons of iPhone accessories. From headphones to phone cases, there is an overwhelming amount of merchandise available to choose from. 
What are the best iPhone accessories? Read on to learn about the best accessories by category. 
1. Best Case: Speck's Presidio Grip
 If you have kids, it's not even an option to consider an iPhone case that's not durable. If you're looking for durability, you can't go wrong with Speck's cases. These cases are one of the top iPhone accessories on the market.
Speck's Presidio Grip iPhone case is designed to help you get a solid grip on your phone, but if you happen to drop your phone (or your kids do), it's designed to survive a 10-foot drop. 
Ranging from $13 to $25, depending on which phone you have, these cases are one of the more affordable options on the market.
2. Best Wireless Charger: Moshi Otto Q Wireless Charger
Anything that can remove some clutter from your life is a good buy. Forget about adding one more wire to your life, and invest in a wireless charger.
A wireless charger will become part of your decor, so getting something stylish is key. This charging pad by Moshi is made up of a light gray fabric, which would match most decor well, especially a mid-century modern look. 
More affordable than many other wireless chargers, sold for $39.95, this iPhone accessory's main appeal is, it's one of the fastest wireless chargers on the market. 
3. Best Headphones: Blackpods Pro
Excellent headphones are must-have iPhone accessories. If you're looking for sleek, studio-quality headphones, look no further than Blackpods Pro. The airpod pro black headphones have a ton of great qualities, but some key things that make them stand out are their lasting battery life, durability, and smart sensor feature. 
These headphones are superior when it comes to durability, and their ability to survive it all is always necessary with kids around. They are dust and anti-sweat waterproof, making them great for a run or just cleaning around the house. 
Airpod pro black headphones battery life is well above industry standard, with each earbud lasting a non-stop five hours on one charge. 
Another impressive feature is these headphones have a smart sensor, which makes them automatically stop when you take them out, and start playing again when you put them back in. 
At the cost of $79.99, you get a lot more for your money than you do with other more expensive headphones.
4. Best Selfie Stick: Mpow Selfie Stick
Everyone should shamelessly own a selfie stick, especially if you have kids. Taking pictures of a whole family is hard to do. The Mpow Selfie Stick is super affordable and can be purchased for only $13.00. 
What's great about this selfie stick is its portability. It folds up to only 7.1 inches and weighs only 4.2 ounces. You can easily throw it in your purse, backpack, or diaper bag. This is ideal for vacation or day trips to the zoo or museum. 
5. Best Cleaner: WHOOSH! 
In the age of COVID-19, a cleaning kit for your iPhone is a must. The WHOOSH! cleaning kit is only $9.99 and comes with an antimicrobial microfiber cloth and a one-ounce disinfecting spray that you can use on electronics. The small liquid cleaner also meets liquid travel restrictions.
Phones touch absolutely everything, and if you want to keep unwanted germs at bay, then the WHOOSH! cleaning kit is for you. 
6. Best Car Mount: iOttie iTap Magnetic 2 
Magnetic car mounts are by far the most convenient options on the market. Out of all magnetic car mounts, the iOttie iTap Magnetic 2 is superior to other designs. It's affordable, easy to set up, has a secure grip, and can be used for most phones. 
One thing that stands out about the iOttie iTap Magnetic 2 is that it's super strong, most likely because it uses two magnets instead of one. It can easily hold your phone and the case without any issues. If you're looking for something that's going to hold up, you can't go wrong with this choice. 
Another positive feature of this car mount is that it has a rotating ball joint so that you can get a good view from any angle. 
This car mount can be purchased for $24.95.
7. What Are the Best iPhone Accessories Overall? 
Everyone's opinion on this question is obviously different, but one thing no iPhone user wants to live without is a PopSocket.
First of all, PopSockets are just plain fun. They come in hundreds of different colors and patterns, so you can get anything that you like that matches your style. 
They're also super affordable, with most PopSockets costing around $10.00. 
Lastly, they're useful. The many models of iPhones just keep getting bigger, making them much harder to hold than they used to be. PopSockets quickly remedy this issue. They're also particularly convenient for commuters who spend time on the train, bus, or subway. 
Accessorize It Up
Half of the fun of having an iPhone is getting the accessories to go with it. Now that your question of, "What are the best iPhone accessories?" has been answered, the only thing left to do is start shopping. After all, being stuck at home is the perfect time to do a little online splurging.
Was this content helpful? Check out the rest of our website for more frugal living tips.
Anything to Add? Leave a Comment!