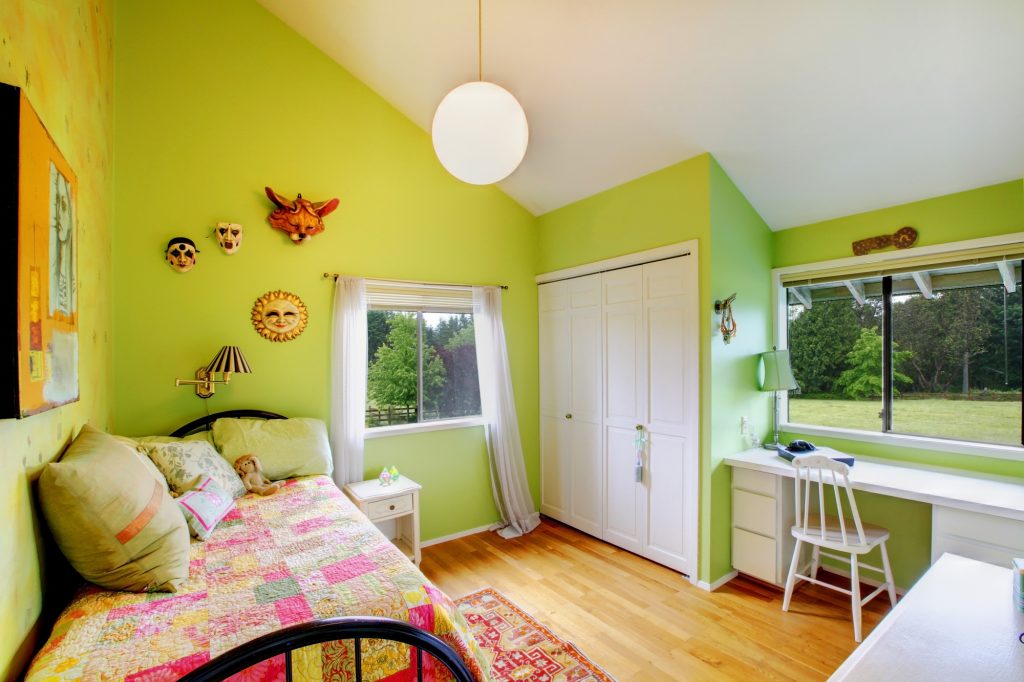 Is your kid growing up? It might be time to change their room décor. However, redecorating your children's room can a little tricky.
Money could take the number one spot on the list of obstacles. Not to mention, we are in the middle of a pandemic right now.
There are many ways to better use your money. You want to save your money for later use. But it doesn't to be that way.
Do you want to decorate your kid's bedroom on a budget? You're in luck because we've got a guide for you.
These are the 10 excellent kids bedroom ideas on a budget you can do:
1. Involve Your Kid With the Planning
Coming up of ways to jazz it up? What better way to break the monotony and direct that ball of energy into use during the lockdown? Let them help you redecorate, it's a new and exciting experience.
Despite the lockdown, having problems spending time with your kid? This can be the bonding time that you guys are needing. You can brainstorm and decorate together.
Do try to involve them with the planning process. Remember that it's their room. It's their personal space, where they sleep and contemplate things about life. They'll be more than happy to help.
Better yet, make it like a mission. Have a meeting and strategize what you could do with your limited resources. This makes it more fun and engaging.
2. Cleaning-In-Disguise
Getting frustrated because you always need to remind them to tidy up their bedroom?
While in you're in the process of redecorating, you can segue into some much-needed cleaning. You can grab a trash bag so they can throw out anything they don't want or need anymore. Get that dirt out of the house.
3. Do It Yourself
Did you find yourself ogling at the price? When trying out new things, it is easy to pull up Google and search all the items you will need to buy to do the thing.
Because we're on a budget here, you and your children may want to do some DIY room decor.
While browsing online, you may encounter some do-it-yourself videos to try. There are thousands, if not millions of videos online, and they are generally easy to create for the general public to follow.
4. Paint the Walls
They are many factors that cause the paint to peel off. Even under normal circumstances, the paint on your children's wall will deteriorate as time goes by. Replacing them with fresh paint is a good idea.
This is a golden opportunity to decorate the wall and give them a new life. You might have some paint cans lying around unused. It's time to color your children impressed.
Colors can influence one's feelings and mood. Choosing what color palette to use is a crucial part of the planning process. 
Of course, there's always a fool-proof method: Ask your children what color they like painted in their room. If you like, you can both discuss what you researched and came up with a compromise that satisfies everyone.
5. Light Up the Room
While you're at it, you should try installing an LED wall light in your kid's bedroom.
They are efficient and save electricity. It also gives the bedroom that extra touch. There are different ways you can decorate the rooms with lights. You need to make sure the lights are retrofit for the bedroom.
6. Photographs
Once you take a picture of a certain moment in your life, it will become immortal. Photographs are to be memories preserved in a paper. They'll be there to see for the next generation to come.
Go get your photo album and decorate the wall with it. Let your kid pick what photos resonate with them the most. You could even reminisce together about the past.
7. Artworks on Display
Do your children draw a lot? Are they using some clay, Legos, and even unconventional ones to create things? Strange things you don't even know the name is?
If possible, put everything single one of them on display. Their artwork is your kid's way of expressing themselves. Encourage that part of them.
8. More Storage, More Fun
Do your children have boundless curiosity? Impulsive kids making you buy things they see? The little trinkets that they find interesting over the years are accumulating in your kid's bedroom.
Repurposing some furniture, baskets, and storage boxes will help you save some money. You can even make it out of unconventional things like flower pots. Remember to leave some space they can fill out themselves.
They'll thank you later.
9. Book Club
Reading has benefits to your children's cognitive wellbeing. Books are a great way to interact and experience the world around them. It also improves speaking and writing skills to boot. 
Having bookshelves is not only a good way to make some space in the room, but it will also give it a clean and organized look. This is a must-have for your kid especially if they like to read. You can create a bookcase for your kid's book using old, tattered woods and fresh paint could do the trick.
10. Niche Interests
Did you remember when you're a kid yourself when you like something in particular? Growing up, we all have some niche interests and hobbies. This can include music, games, and sport among other things.
We're now in modern times. Children can do and achieve almost anything they want. 
Do they love watching cartoons, animation, movies, and TV series? Look into what they binge Netflix and HBO. 
Are they fond of reading? Check their favorite book series and eBooks.
Fond of DIY and weird tutorials? Go over their YouTube history.
After all, what better way to decorate the wall of your kid's room than with the things they like the most?
Redecorate Your Kid's Bedroom on a Budget
These are some of our suggestions to help you out on your redecoration journey. Redecorating your kid's bedroom on a budget only takes a little creativity.
Of course, they are still more amazing ways to decorate and give the bedroom a new look. Like what you see? You can check out our other articles. Read them today!
Anything to Add? Leave a Comment!