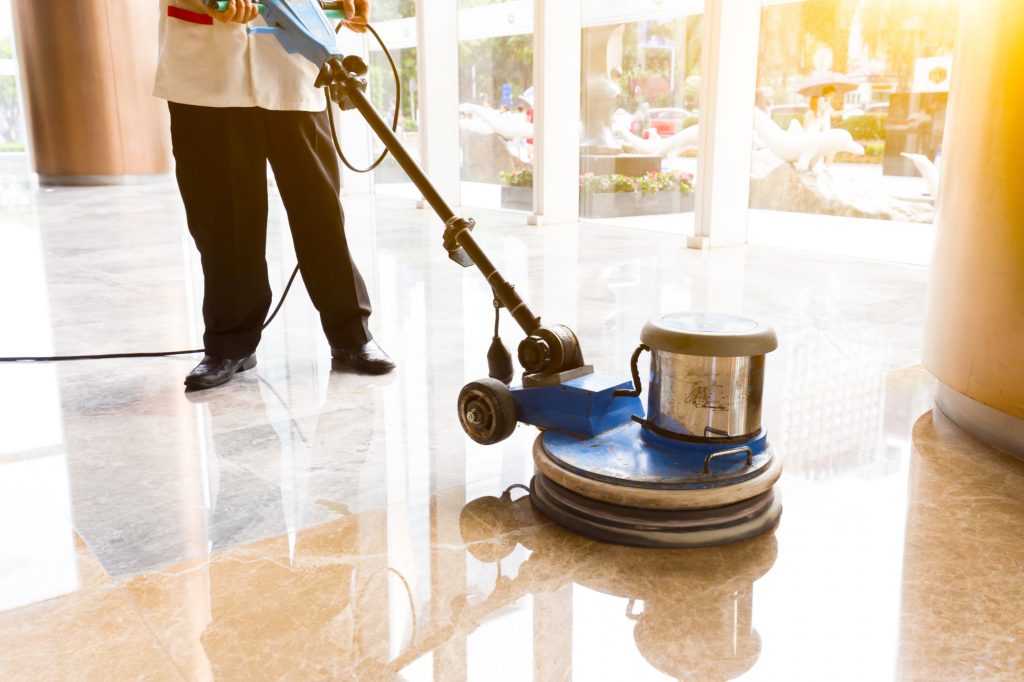 Now more than ever, keeping public areas like your work environment clean is vital to public health and safety. The coronavirus outbreak has taken a devastating toll on the economy as well as our personal and professional lives. More than anything, it's changed the way we think about cleanliness. 
Keeping your business clean is about much more than making it look nice. It's about preventing the spread of bacteria and viruses. If you're looking for a commercial cleaning checklist, you've come to the right place.
Keep reading for everything you need to know.
Your Commercial Cleaning Checklist
Whether you're cleaning your business space yourself or you've paid someone to do it for you, you need to make sure the job is getting done right. You can start with this cleaning guide.
1. Horizontal Surfaces
Horizontal surfaces collect dust, grime, germs, and bacteria. Make sure you're wiping down all horizontal surfaces from floor to ceiling while performing your work or office cleaning duties. This includes window sills, desks, tables, the tops of equipment, and more.
2. High-Touch Areas
One area to focus disinfectant cleaning is on high-touch areas such as keyboards, phones, desks, chairs, door handles, and hand railings. For an all-encompassing method, look into UV-C Disinfection, a type of light-based bacteria and virus killer.
3. Floors, Mats, and Rugs
Floors are an obvious point on your commercial cleaning checklist. However, don't forget to clean any mats or rugs as well. Rugs collect a lot of dirt and dust and need to be vacuumed as regularly as carpeted areas.
4. Common Areas
Bathrooms, kitchens, and break rooms require extra attention to your office cleaning checklist, as these are high-traffic areas prone to more dirt, grime, and bacteria. Make sure you're using disinfectant cleaners due to the nature of these rooms. 
5. Trash Receptacles and Refillable Items
Next, your janitorial checklist needs to include refilling supplies such as toilet paper, paper towels, soap dispensers, hand-sanitizers, tissue boxes, and whatever else your employees rely on. This also includes emptying trash receptacles and replacing the bin liners.
6. Glass and Windows
Don't forget to use glass cleaner specifically for windows and mirrors. Clear glass on your exterior windows can go a long way to making the office feel brighter and cleaner. Similarly, clear mirrors in the bathroom are a must for making it feel sanitary.
7. Deep Cleaning Extras
Before we wrap up, let's talk briefly about some deep-cleaning options you should perform. Once a month, add the following to your commercial cleaning checklist:
Ceiling fans
Light fixtures
HVAC vents and filters (filter replacement requirements can vary)
Vacuum behind and underneath furniture
Shampoo carpets
Wash trash receptacles
Clean out the refrigerator
Vacuum/clean furniture
Looking for More Great Advice and Information?
Remember, your commercial cleaning checklist will depend on the type of business you run. For example, an office cleaning checklist will be very different from a gym or warehouse cleaning checklist. Regardless, it's up to you to make sure your business is clean and safe for your employees, clients, and customers.
If you're looking for more advice or information, be sure to check out some of our other articles before you go. We have content on everything from raising kids to running a small business!
Anything to Add? Leave a Comment!