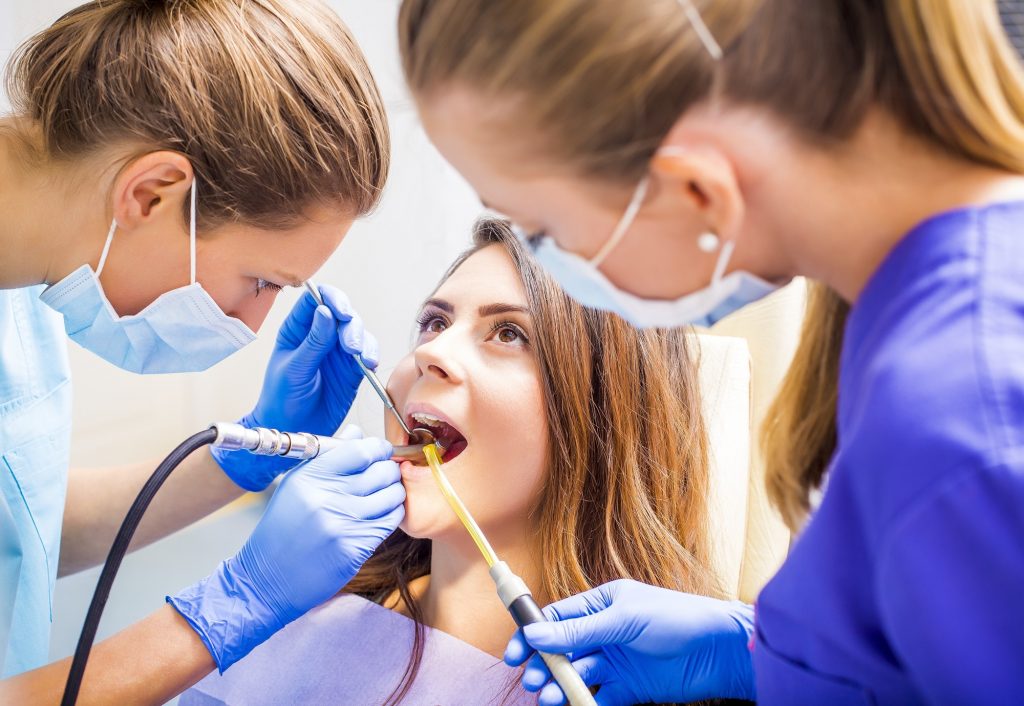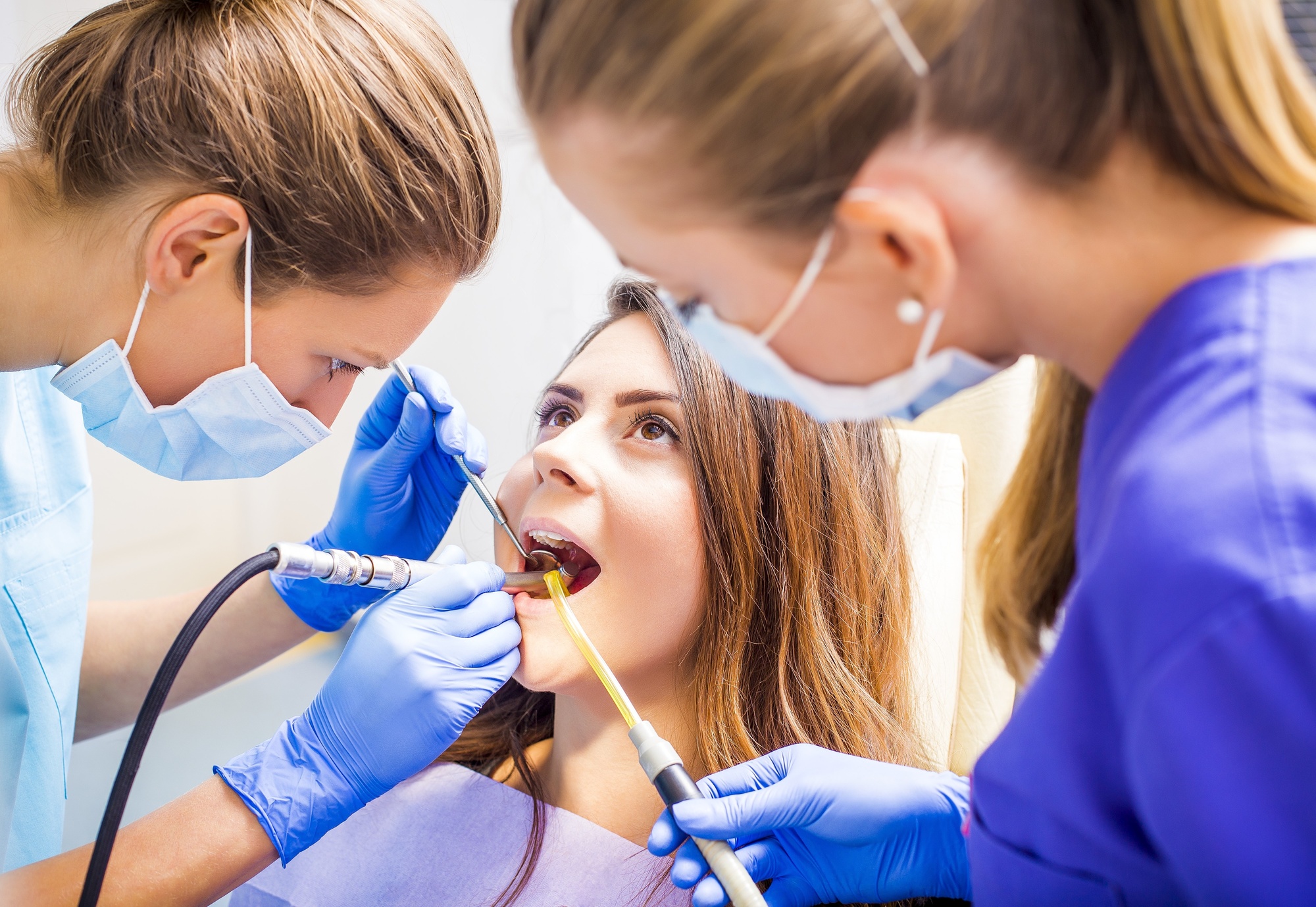 Do you want to connect with a professional who can take care of your family's dental health? 
Untreated dental issues have lifelong consequences and costs. For example, over 30% of today's young adults have untreated tooth decay. It's costing them their smiles and their jobs.
If you don't want your children to experience the same problem, you need a trusted dentist. Better yet, get a family dentist. The range of a family dentist's specialties addresses oral health at all stages of life.
Below, we have a guide on how you find a top-rated dentist to help your family's dental and oral health problems.
1. Ask People You Trust for Recommendations
One of the best ways to find a trustworthy dentist is to turn people you trust. That can be a friend, another family member, or others. These people are likely to give recommendations of dentists they trust.
As a tip, approach someone who's had more than standard cleaning or teeth whitening. If you know a friend who's had considerable dental work done, talk to them about their dentist. You can also keep an ear open when a co-worker talks about their dentist's work on them.
Talking to friends and family in the same local is also a great way to find a local dentist. Don't forget to keep an eye out for close friends and family members who have a bright and happy smile. If you know someone who's had a major dental problem before, ask them for their dentist's name and contact info.
2. Get a Referral From a Physician
You can also ask your family doctor for help in finding a good family dentist. If you've gone to your physician with dental or oral issues, they may be the ones to recommend a dentist to you. Physicians who have young children can vouch for a good pediatric dentist too.
Also, most medical professionals won't hesitate to assess their dentists. Thus, you can trust their judgment on dentist recommendations, too.
If you don't have a family physician yet, talk to a local pharmacist. Like doctors, pharmacists get feedback on dentists near them. Don't be afraid to ask a local pharmacist about a popular local dentist.
3. Go Online to Search for a Top-Rated Dentist
Another great way to find a top-rated dentist for your family is to get on Google. If you want to get a good dentist, you can rest assured that the internet can help you out. It's as simple as typing 'dentists near me' on the search bar and pressing enter.
Depending on where you live, you may find an overwhelming amount of search results or only a handful. The most important thing is that you'll find top-rated dentists on the search results. An online search also helps you make a list of probable family dentists.
The internet also gives you the chance to look at client reviews. If you want to, you can also use a dental provider review site. These sites give reviews and "ratings" of dentists in an area from clients.
4. Search the Database of Your Dental Society 
Like doctors, dentists have dental associations and societies. If you want to find a dentist with top ratings, you can make dentist searches in the various associations. Some of these organizations include:
American Academy of Dental Sleep Medicine (AADSM)
American Dental Association (ADA)
Academy of General Dentistry (AGD)
American Academy for Oral Systemic Health (AAOSH)
The International Academy of Oral Medicine and Toxicology (IAOMT)
The organizations listed above are only a handful of dental associations in the US. Visit their websites or contact them to get access to their dentist database. Don't forget to compare practices between the various associations.
5. Check Your Dental Insurance Network
Finally, you can use your dental insurance network to find a dentist for your family's oral health.
This helps you find a dental professional within your insurance network. If you don't have dental insurance, you can use your medical insurance to access the network. You get to access a list of dentists partnered with your dental or health plans.
What to Keep in Mind When Looking for a Family Dentist
You want to find a family dentist to take care of all the dental needs of your family. You may be lucky enough to find the perfect dental professional right off the bat. For some people, it took some more effort and time to find the right dentist.
Before you settle on a dentist, there are a few things you need to check first. Start with the dentist's board certification and state licensure. Visit the American Board of Dental Specialties (ABDS) to look for the certification.
Better yet, check it before you visit and commit time to see the dentist. Unexpired board certification and state licensure is a good first sign. It's also a guarantee that the dentist went through the proper procedures of getting where they are.
Also, you must remember that not all good dentists have good websites. The two things don't have a direct correlation. After all, not all good car mechanics have a good website either.
It's appealing to find a website with good design and interface. It's even better if the website gives information about the clinic, like their practice and staff. However, don't take this as a standard of judging whether or not a dentist is good.
Picking a dentist who can be part of your healthcare team is a necessity. However, if they're not in your insurance network, that's fine, too. Know that out-of-network dentists can charge anything for their services.
Find the Right Family Dentist 
We understand that you only want the best dental professional for your family. Dental health is one of the most overlooked problems in young people. Finding a good family dentist can help correct early dental problems in children.
Now you know how to find a top-rated dentist. We hope you picked up something valuable from this post. If you want to learn more about dental health, feel free to check out our other guides as well.
Anything to Add? Leave a Comment!