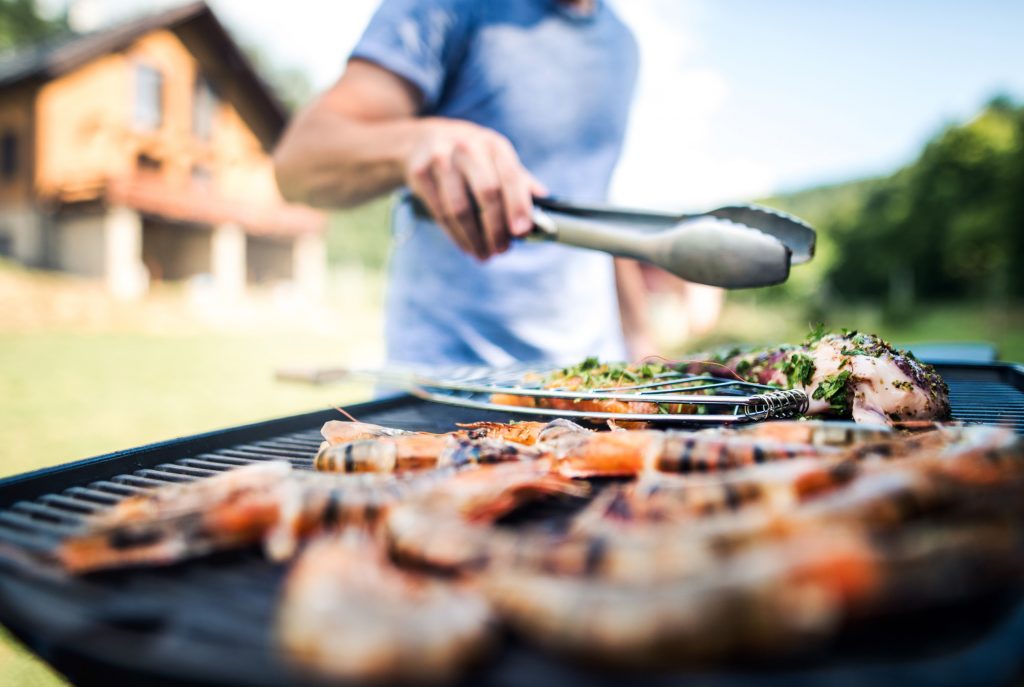 Propane canisters are just for backyard barbeques, right?
Not so fast— propane is one of the best energy sources for so much more, and some of it might surprise you.
Propane, a natural gas byproduct, is clean-burning, making it environmentally friendly, reliable, and affordable, so it's a great choice for power.
Read on to find some of the best propane uses. Some of them might surprise you!
Top Propane Uses? Grilling
What is propane used for? Quite a few things, but the most common use is grilling. We love propane for powering our BBQs and outdoor grills, providing heat for the summer cookouts we all love so much.
Use propane for your grill to enjoy burgers, veggie skewers, or corn on the cob.
Refill your propane tank at the start of summer to make sure you're ready for a season of entertaining and family hospitality.
Outdoor Heaters
If you've ever enjoyed the warmth of porch heaters, you've probably benefited from propane. It's one of the best sources to power outdoor heaters, including the ones you may cozy up to at your favorite al fresco restaurant.
Outdoor heaters can help you extend your outdoor entertaining patio or backyard into autumn and spring. Or, for an alternative, why not install an outdoor fire pit in the backyard and power it with propane.
Outdoor heaters are safe, provide comfort, and might be just the thing you need to spend more time outdoors, enjoying your home.
If you're unsure what size propane tank you need for your outdoor heaters, read on here to learn more.
Thanksgiving Dinner
Wait, Thanksgiving dinner? Yes, one of the best ways to shake up your traditional dinner is with a propane turkey fryer or grill.
Grilled or fried turkey is flavorful, tender, and rich, and can free up your oven to cook all of your Thanksgiving side items.
If you're planning on cooking your turkey on the grill, you might want to consider two small turkeys, rather than one large. This way they'll cook faster and keep its tasty juices.
Cook to 350-375 degrees, checking with a meat thermometer, and then slice in with a sharp knife and serve.
School Buses
You might power your lawnmower with propane, but did you realize it can be used to fuel other vehicles as well? Increasingly, propane is being used to power our local school buses.
Propane school buses are as safe and efficient as those powered by traditional fuel. Not only that, but they are quiet, better for students and drivers, cleaner, and an environmentally-friendly source of power.
If your school district hasn't already made the switch, why not become an advocate for the environment and encourage them to do so?
Next time a school bus goes by, think of propane!
Not only school buses, but other vehicles can run on propane as well. This includes lawnmowers, cars, trucks, tractors, and even forklifts.
Camping
If you love camping, propane might become your best friend. Propane can be used for all of your power needs when camping.
Use it for powering a camp stove, making a hot meal after a day of hiking and exploring is much nicer than cold sandwiches! It can also power a portable space heater for your tent, or can even be a power source for your RV if camping in a tent isn't your thing.
Small propane tanks are portable, so easy to pack into the car for the camping trip, but will still provide enough energy to power your stove and devices for a few days in the wilderness.
Plus, propane is clean and wouldn't provide smoke or burning embers, which can be both a nuisance and dangerous to the natural environment.
Pool and Spa Heating
If you have a spa or hot tub, you've likely noticed an increase in your energy bills from powering your spa with hot water. However, why not use propane? It's an affordable alternative and is an efficient way to heat up your spa.
Or, do you have a backyard swimming pool? Pools can be a lot of fun, but the water can be too chilly in the shoulder seasons.
Extend the life of your swimming pool with a propane heater, which will work to keep your water a comfortable temperature all year round.
Propane is an affordable heating source for all of your backyard needs, including your spa, pool, outdoor kitchen, and outdoor heaters.
Generators
Do you live in an area prone to storms, power outages, or natural disasters? If so, what will you do in case of an emergency?
If a hurricane comes through and wipes out power for several days, all of the contents of your fridge and freezer, your electricity, aircon, and any medical equipment you may use will be rendered useless.
Protect yourself and your family with a portable generator, the most effective source of power for generators. Because they aren't connected to the electricity grid, they're the best source of power in case you lose power.
Fuel For Hot Air Balloons
Up, up, and away! If you've ever ridden in a hot air balloon, you've probably noticed the huge flame as the pilot rises it up in the sky.
This is powered by propane and has been long used by balloon pilots to enjoy their hobby.
You may not think of propane when you think of hot air balloons, but without it, this popular hobby wouldn't get off the ground!
Get Started With Propane Today
Have you made the switch to propane? Now that you know some of the propane uses that you may not have considered, why not start using propane to power some of your home?
You'll save money, enjoy a clean and renewable energy source, and have comfort in case of a power outage. Make the switch today and start enjoying the benefits of propane.
Was this article helpful? If so, please read some of our additional content across our site.
Anything to Add? Leave a Comment!