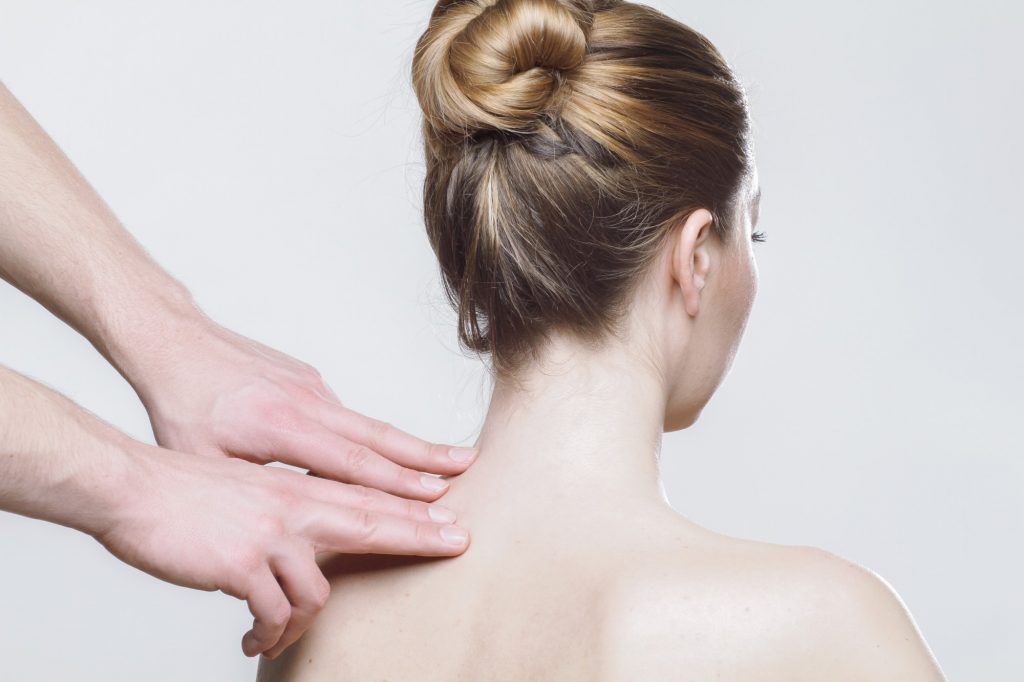 Are aches and pains getting you down? Maybe you're recovering from a sports injury instead. Either way, there is a range of physiotherapy treatments available to help you get back on your feet.
Get into the game stronger than ever! With over 200,000 physiotherapists employed across the US, you can find the relief you need to live stronger, healthier, and happier. Are you curious about how physiotherapy can help you?
Keep reading to discover the nine top benefits of adding a physiotherapist to your medical team. By discovering the benefits of physiotherapy, you can make a positive change for your body, one treatment at a time.
Keep reading to learn more!
1. Keep Pain at Bay
One of the main benefits of physiotherapy is its ability to relieve pain.
Chronic pain can impact your mood and range of mobility. In fact, you might find it difficult to complete work, which could leave you out of a job. Many athletes who experience chronic pain get benched to avoid a major injury, too.
If you're unsure what's causing your chronic pain, a physiotherapist can help.
First, your physiotherapist will help you develop a physical therapy routine. You can use the exercises they teach you to improve mobility throughout your soft tissue and joints. After regular treatments, you'll start restoring muscle function.
As a result, your aches and pains will start to subside.
However, it's important to keep up with regular physiotherapy treatments. Otherwise, you might find your pain was worse than before.
Ask your physiotherapist about the different treatments you can use for pain relief. They might suggest manual therapy techniques such as taping and ultrasound treatments. Joint and soft tissue mobilization along with electrical stimulation can help, too.
Your physiotherapist might also use the thumper maxi pro massager to warm up your muscles before a treatment.
With regular physiotherapy treatments, you can keep your pain away, improving your quality of life.  
2. Improve Lung and Heart Health
Not many people realize that physiotherapy can help patients who have heart or lung conditions. 
Did you experience a heart attack recently? Maybe you needed heart surgery. Either way, it's important to strengthen your heart to make sure it functions properly.
A physiotherapist can create a cardiac rehabilitation plan designed to help. Their treatment plan will make it easier for you to perform everyday functions. 
At the same time, they'll help you strengthen your body overall, reducing your chance of another heart attack.
Physiotherapists also help patients who have lung disease. Without help, you might find it's difficult to breathe. A physiotherapy treatment plan can help by providing the breathing exercises you need to clear excess fluid from your lungs.
Physical therapy tools and treatments can help these patients develop the strength they need.
3. Avoid Costly Surgery
While surgery might help reduce the pain you're currently experiencing, it can also impact your work and daily life. For some people, surgery is a costly, last resort option for treatment.
If you want to avoid surgery, consider physiotherapy instead. A physiotherapist can help you strengthen your entire body. Improving your physical health will improve blood flow, which helps your body heal.
One of the main contributors to chronic pain is inflammation. Inflammation is your body's natural response to injury or illness. When inflammation doesn't subside, however, it can leave you in pain. 
A chiropractor might suggest an adjustment, which can relieve inflammation and pressure throughout your body. After an adjustment, your blood will flow properly, carrying nutrients to injured areas.
As a result, your injured tissue will begin to heal, allowing you to heal naturally and avoid surgery.
4. Faster Recovery
Many people choose physical therapy for recovery after sustaining a sports injury.
Look for a physiotherapist that has a full understanding of the human body. They should also know how specific sports can have an impact on different areas. Their understanding of the musculoskeletal system can benefit your treatment.
Your physical therapist can create a customized recovery plan based on their knowledge and the sport you play.
In some cases, you'll have to sit out the season. Use that time wisely by working with a physical therapist to improve your strength. Their exercise program can even help you avoid a sports injury in the future. 
5. Improve Your Balance
Many older patients who have a difficult time maintaining their balance can benefit from physiotherapy, too. A physiotherapist can help you use certain exercises to maintain your balance. In addition to improving your coordination, they can also teach you how to fall safely.
That way, you can avoid a falling incident that could cause a major, life-changing injury.
6. Feel Stronger and Younger
Physiotherapy can also help patients feel stronger and younger. For example, many older patients develop arthritis and osteoporosis as they age. Physiotherapy can help these patients manage their conditions.
By strengthening the body, these patients can improve their mobility. Moving around and exercising can provide an energy boost, making life easier overall.
7. Improve Your Mobility
Old age and tired bones can make it difficult for you to stand, walk around, or stretch. An injury could limit your mobility, too. Physiotherapy can help improve your range of motion and overall mobility.
Ask your physiotherapist about the exercises and stretches you can use to strengthen your body. They can even create a custom plan based on your current coordination and mobility. 
8. Manage a Condition
Physiotherapy can also help patients who are recovering from a stroke or managing diabetes. There are exercises that can improve your balance, strengthen your gait, and weaken otherwise weak areas of your body.
The right exercises can reduce your blood sugar levels, too, allowing you to keep diabetes symptoms at bay.
9. Reduce Disability Risks
Exercise and movement through physiotherapy can also reduce your risk of developing a disability. By improving your mobility and functionality, you can even reduce your chances of developing depression. You just have to get moving, first!
Stretch for Success: 9 Major Health Benefits of Going to Physiotherapy
Stop stressing and start stretching! By going to physiotherapy, you can experience these benefits and more. Improve your overall quality of life with these benefits of physiotherapy today!
Explore the Lifestyle section of the blog for more helpful guides.
Anything to Add? Leave a Comment!