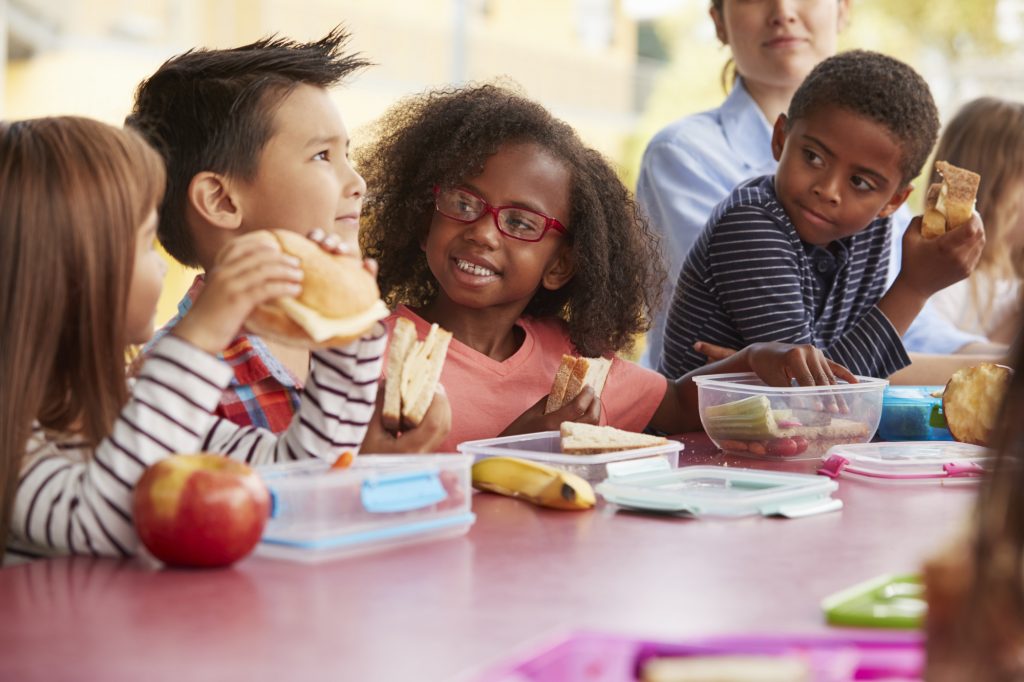 As a busy parent, it can be difficult to come up with new ideas for your kid's lunches that are nutritional and also something they will actually eat. If your kid is sick of the typical PB&J, we're here to help.
Keep reading for some awesome ideas you can try packing into your little one's lunch box with assurance and ease today. 
1. Switch up the Sandwich 
There are tons of ways to pack your child's lunch with nutrients in creative ways that won't bore them. For example, try using sandwich ingredients without using bread.
For this idea, you'll need a few slices of sandwich meat like turkey or roast beef, and their favorite cheese (sliced or a cheese stick). Include a veggie as well, we prefer spinach because it's so healthy and easy to roll up. Add avocado and mayo for some extra flavor. 
Spread the mayo and avocado on the meat slices, topping it with a thin layer of spinach and cheese. Roll it up for a lunch your child will love without the carbs. Pack this yummy lunch with a sweet snack like apple slices. 
A great way to keep these roll-ups together is to use toothpicks or bamboo sticks, making little sandwich kabobs that are easy to eat. 
2. Dip It Up
Your child's lunch doesn't always need to include a sandwich. A great way to make sure your child is getting their veggies is to make a meal they like that is packed with greens. Try this hummus and veggie lunch idea for a super easy lunch your kid will love. 
Include veggies like grape tomatoes, carrot sticks, celery sticks, and cucumbers. Finish it off with a large dollop of hummus, which is high in protein. Try using reusable lunch bags for this idea, so that you can individually wrap the veggies without the waste. 
If you want to add other things for dipping with this hummus box, add whole wheat pita chips or crackers. If your child is loving this hummus lunch, try switching it up by making a hummus pita pocket. Simply spread hummus inside the pita and pack it with thin veggie slices like cucumber or spinach leaves. 
3. It's a Pizza Party 
What kid doesn't love pizza? If your kid is a pizza lover, there are easy ways to make them mini-pizzas for lunch with ingredients you may already have around the house. 
Pack your child a pizza they can assemble themselves using two halves of a whole-grain English muffin or bagel as the base. Separately pack them their ingredients like marinara sauce, shredded mozzarella, and pepperoni. This is a meal that is so easy for you to pack that they can have fun creating. 
Pack Your Kid's Lunch Box With These Ideas Today!
These lunch ideas are ones that both you and your child will love. Pack your little one's lunch box with ease and assurance that they are getting a nutritional lunch they will be excited to eat.
Be sure to out some of our other articles if you found this one helpful! 
Anything to Add? Leave a Comment!