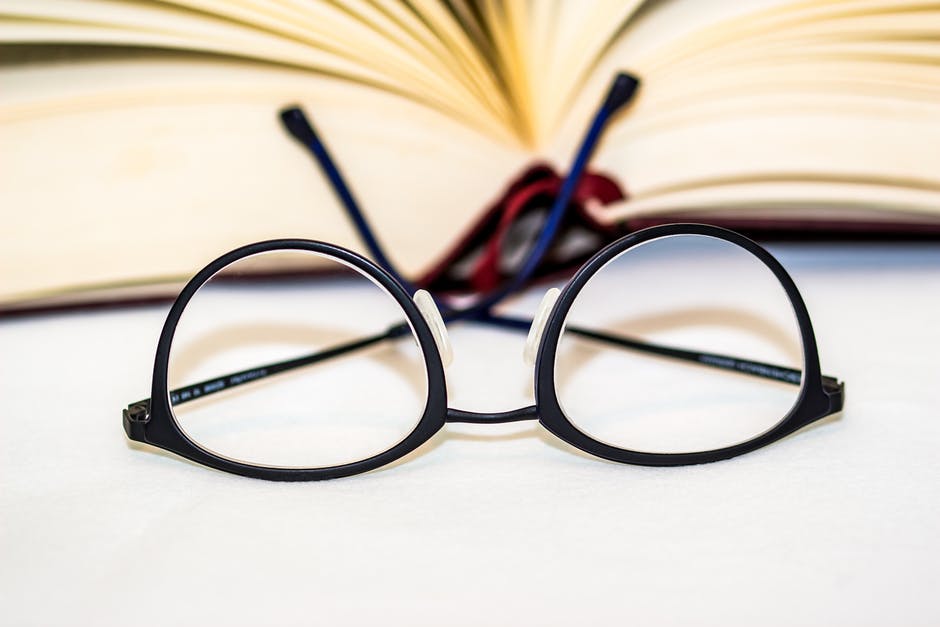 What if you were still blind after getting a new pair of glasses?
Many of us rely on lenses and glasses to improve our vision. But if you don't know how to properly save on lenses, you might as well be making blind purchases.
Interested in seeing savings with 20/20 clarity? Keep reading to learn our top tips for how to save!
Buying Online
Chances are you have spent most of your life getting glasses and lenses from your optometrist. Here's our biggest piece of advice: you should be ordering online.
Prices are almost always better online instead of in the doctor's office. The only real exception to this is if you can strike a special deal with the doctor (more on this later).
Once you decide to buy online, you have plenty of vendors to choose from. This alone gives you enough choices to really start saving money.
Keep in mind some vendors will even send you glasses to try on before you finalize the purchase. This way, you don't have to worry about buyer's remorse if the glasses weren't what you were expecting.
Coupon Cutter
If you use coupons, you may think of these as limited to physical locations such as grocery stores. However, there are many different kinds of online coupons available for glasses and lenses.
Sometimes, these coupons may be for a specialty product. For example, a retailer may have a coupon on prescription sunglasses just in time for warm weather.
Other times, these may be promotional codes that you find through channels such as social media. Online retailers often release such deals on social media to encourage word of mouth advertising from their consumers.
Long story short? Treat your glasses like any other major purchase and try to find any online deals that will save you money.
Avoid the Bells and Whistles
Here's another simple secret to saving money on your glasses: skip the bells and whistles unless they are absolutely necessary.
Most retailers (both online and offline) will try to upsell you on specialty glasses features. This includes features such as blue-light coating and progressive lenses.
If you have a medical need (or just a strong preference) for these features, then you should pay the extra money. But if you just need to correct your vision, you can go with the no-frills option and potentially save a lot of money.
Don't know what the different lens and material options are? You can read more for additional info.
BOGO Is Your Buddy
Increasingly, more glasses and contacts vendors are taking their cues from traditional retailers. And that means you might be able to find some special deals that involve getting multiple pairs of glasses.
Some vendors will offer "buy one get one free" or "buy two get one free" deals, especially around the holidays. And such deals are particularly good for anyone needing glasses or lenses.
With only one pair of glasses, for example, you're really out of luck if they are lost or broken. But with multiple pairs of prescription lenses, you have a "safety" to fall back on.
And these deals are a great way for you to get different styles of frames. This helps you coordinate with your fashion choices to create a really hot new look.
Special Trial Offers
Do you prefer to wear contact lenses? If so, your new best friends are the special trial offers from various vendors.
Many of these vendors have free trials where you can try on a new pair of contact lenses. The spirit of such a trial is that you can make sure the lenses work for you before you spend a bunch of money.
The chance to find out that your chosen contacts don't fit well is a cost-saving opportunity in and of itself. And if they do fit, you get a free pair of contact lenses: that's what we call a "win/win" situation!
Doctor Deals
So far, we have focused on finding online vendors as a way of saving money. However, you may still be able to snag some deals from your local optometrist.
Many doctors are licensed vendors and they are able to cut special deals for select customers.
A doctor who understands what your budget looks like may make you a special offer. Or a doctor may offer you a better deal as a way of securing repeat business.
Even if you can't get a direct deal on lenses or glasses, you can go ahead and get a cheap exam. With that, you can proceed to find deals online.
Old Lenses, New Frame (And Vice-Versa)
Have you thought about the main factor when it comes to expensive new glasses? In most cases, it is the fact that you are getting all new frames and lenses.
You can significantly reduce this cost if you are willing to reuse one of these elements. If your vision hasn't changed, for instance, you can simply put your old lenses into new frames.
Alternately, if your vision has changed, you can get new lenses and pop them in your classic frames. Either way, you save money versus getting something that's completely new.
Courtesy Kit
Our last bit of advice saves you money in unique ways. Here we go: whenever you get new glasses, see if the vendor will include a case and a cleaning cloth for free.
Some vendors may not include such things unless you ask. And by getting them for free, you add value to your purchase in the short-term.
As for the long-term, a good case can protect your glasses from scratches and breaks. And a good cleaning cloth can help you polish the glass without accidentally leaving any annoying scratches or marks.
In this sense, asking for a "courtesy kit" helps add value to your investment and protect it from future harm. 
How to Save On Lenses: Seeing Clearly
Now you know how to save on lenses. But do you know how to keep even more money in your pocket every day?
We specialize in helping people save money while living their best lives. To see what we can do for you, check out our frugal living section today!
Anything to Add? Leave a Comment!